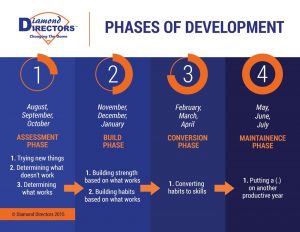 I teach seven parts of the swing, which includes:
Stance/Load
Timing
Tempo
Tracking
Approach
Contact
Extension/Finish
Did you know that it takes 3,000 reps to build a habit? That's seven parts of the swing and 3,000 reps to build a habit for a total of 21,000 reps.
To get 21,000 reps this fall (August-October), it will require both hard-work and heart-work.
As you get the 21,000 mark, commit to trying new things so that you can determine what works and what doesn't. When you do, you can have a productive winter workout (November-January).
For me, the heart is similar to the engine of a car. The good news is that an engine can be built and fine-tuned thanks to good thinking. Check out my previous blog.
The heart is fueled by passion, purpose and grit.
The Latin word for passion is suffering.
Purpose is your reason for doing something.
Grit is the relentless pursuit of purpose.
There are millions of boys that dream of becoming Major Leaguers, but the reality is that only those who are willing to work hard using their heart will be able to make that dream come true.
Make sure that your head and heart is full this fall.
To help keep your skills sharp, we have introduced a new type of Skill Build—our Virtual Skill Build—where I can help you develop hitting skills anytime, anywhere using anything. Check it out.
Remember: Intelligence tops being smart.
For more information, visit www.diamonddirectors.com today. Also, check out our Digital Magazine.
C.J. Stewart has built a reputation as one of the leading professional hitting instructors in the country. He is a former professional baseball player in the Chicago Cubs organization and has also served as an associate scout for the Cincinnati Reds. As founder and CEO of Diamond Directors Player Development, C.J. has more than 22 years of player development experience and has built an impressive list of clients, including some of the top young prospects in baseball today. If your desire is to change your game for the better, C.J. Stewart has a proven system of development and a track record of success that can work for you.