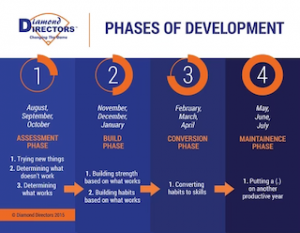 The head is an important part of the body because it is where the brain is. The brain is important for intellectual and mental capacity. One of the biggest distinctions between me and other instructors is that I primarily focus on teaching my hitters how to think rather than how to hit.
What I do is what works best for me and the hitters I serve.
Fall (August-October) is the time of year my hitters commit to trying new things to determine what works and what doesn't so that during the winter (November-January) we can build habits and strength based on what works.
I recently completed my Systems Thinking Certification from Cornell University. One of the things I learned was the process of metacognition—an awareness of one's own thought processes and an understanding of the patterns behind them. Basically, it's when you think about thinking.
Do you know when you are failing as a hitter?
Do you possess the ability to make quick and accurate adjustments when you fail?
Do you know when you are doing things right?
Do you know how to repeat your success as opposed to trying to do things better?
I teach seven parts of the swing, which include:
Stance/Load
Timing
Tempo
Tracking
Approach
Contact
Extension/Finish
Did you know that it takes 3,000 reps to build a habit? That's seven parts of the swing and 3,000 reps to build a habit for a total of 21,000 reps.
To help keep your skills sharp, we have introduced a new type of Skill Build—our Virtual Skill Build—where I can help you develop hitting skills anytime, anywhere using anything. Check it out.
Remember: Intelligence tops being smart.
For more information, visit www.diamonddirectors.com today. Also, check out our Digital Magazine.
C.J. Stewart has built a reputation as one of the leading professional hitting instructors in the country. He is a former professional baseball player in the Chicago Cubs organization and has also served as an associate scout for the Cincinnati Reds. As founder and CEO of Diamond Directors Player Development, C.J. has more than 22 years of player development experience and has built an impressive list of clients, including some of the top young prospects in baseball today. If your desire is to change your game for the better, C.J. Stewart has a proven system of development and a track record of success that can work for you.