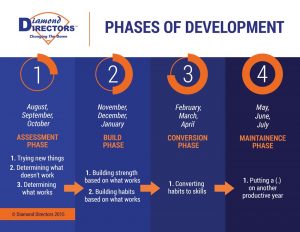 Fall baseball (August through October) is here. That's why my clients are committed to trying new things to determine what doesn't work and what does.
In addition, softball is in full swing, as the ladies I train are not showing any mercy on pitching.
The fall is my favorite phase of development for my hitters because they become more athletic. The training helps sharpen their critical thinking skills, commitment and discipline.
Athleticism is the execution of a task even when you lack the fundamentals. They are often kinesthetic learners.
Thinking Critically is the process of being aware of what to do, analyzing how to do it and applying.
Commitment is a promised made and kept by you and for you.
Discipline is doing what needs to be done even when you don't want to do it.
Here are seven ways to load, which all of my hitters will try this fall (August though October) to determine what doesn't work and what does work:
Your Way
During my Winter Build Phase (November through January), we will build habits and strength based on what works.
Diamond Directors has been providing the blueprint of success for diamond sports athletes since 1998. Let us assess your swing in our next Hitting Combine.
Remember: Intelligence tops being smart.
For more information, visit www.diamonddirectors.com today. Also, check out our Digital Magazine.
---
C.J. Stewart has built a reputation as one of the leading professional hitting instructors in the country. He is a former professional baseball player in the Chicago Cubs organization and has also served as an area scout for the Cincinnati Reds. As founder and CEO of Diamond Directors Player Development, C.J. has more than 12 years of player development experience and has built an impressive list of clients, including some of the top young prospects in baseball today. If your desire is to change your game for the better, C.J. Stewart has a proven system of development and track record of success that can work for you.