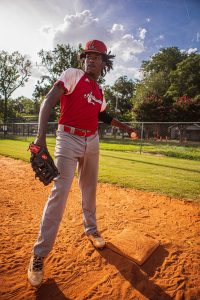 An athlete is anyone who participates in sports. There are benefits to being athletic:
What is athleticism?
Being athletic is the execution of a task even when you lack the fundamentals. They are often kinesthetic learners.
Why should you be/become athletic?
Because coaches are not able to teach everything at practice in preparation for games.
How do you become athletic?
You become athletic by trying new things that are tough. Athleticism is a learned skill that allows you to repeat actions without thought while under stress. It is a weapon against worry and stress.
There are seven parts of the swing:
Stance/Load
Timing
Tempo
Tracking
Approach
Contact
Extension/Finish
It takes 3,000 reps to build a habit. That's 21,000 reps.
As you start your fall season in August, what part of your swing do you need to commit to trying something new so that you can be an improved you?
Remember: Intelligence tops being smart.
For more information, visit www.diamonddirectors.com today. Also, check out our Digital Magazine.
---
C.J. Stewart has built a reputation as one of the leading professional hitting instructors in the country. He is a former professional baseball player in the Chicago Cubs organization and has also served as an area scout for the Cincinnati Reds. As founder and CEO of Diamond Directors Player Development, C.J. has more than 12 years of player development experience and has built an impressive list of clients, including some of the top young prospects in baseball today. If your desire is to change your game for the better, C.J. Stewart has a proven system of development and track record of success that can work for you.