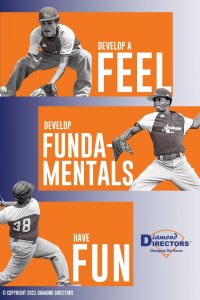 The temperature is getting cooler in Hotlanta and fall baseball is in full swing. In addition, millions of boys across the world are aspiring to receive baseball scholarships and/or become Major League Baseball players. But what they fail to realize is that hope is not enough. You have to put in the work in the fall in order to have dreams fulfilled in the future.
As we have discussed in these blogs, it takes 10,000 hours of deliberate practice in order to achieve mastery of a skill. Hitting a baseball that changes speed and direction is a skill—and that kind of skill pays the bills.
I've been coaching for more than 20 years and 50,000-plus hours. In my instruction, I break the swing down into seven parts, which include:
Stance/Load
Timing
Tempo
Tracking
Approach
Contact
Extension/Finish
I believe that it takes 3,000 reps to build a habit. That's 21,000 reps. My hitters commit to building habits each year November-January. August-October is the time we commit to determining what works and what doesn't before we waste time building the wrong habits during our winter workouts.
Most coaches cannot afford their hitters the time in the fall for assessment because of their need to win for the sake of bragging rights. I get it because I used to do it. While you still have time this fall, focus on trying new things to determine what works and what doesn't.
To help keep your skills sharp, we have introduced a new type of Skill Build—our Virtual Skill Build—where I can help you develop hitting skills anytime, anywhere using anything.
Remember: Intelligence tops being smart.
For more information, visit www.diamonddirectors.com today. Also, check out our Digital Magazine.
C.J. Stewart has built a reputation as one of the leading professional hitting instructors in the country. He is a former professional baseball player in the Chicago Cubs organization and has also served as an associate scout for the Cincinnati Reds. As founder and CEO of Diamond Directors Player Development, C.J. has more than 22 years of player development experience and has built an impressive list of clients, including some of the top young prospects in baseball today. If your desire is to change your game for the better, C.J. Stewart has a proven system of development and a track record of success that can work for you.