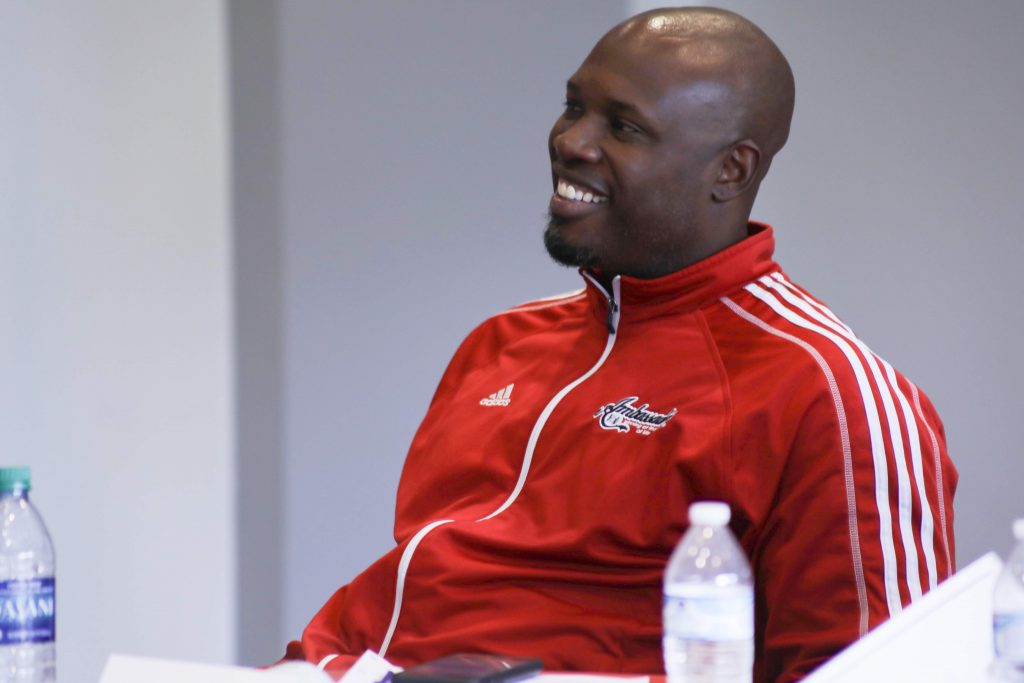 There is a pathway to success that oftentimes start with us being stupid. I've laid it out below for you in four simple steps to remember:
Don't be stupid
Don't avoid struggle
Stress requires test
Significance is using your success to serve others
I define stupidity as knowing the right thing to do but not doing it. Stupid means your stuck. The only way to get unstuck is to humble yourself. In order to be humble you have to think of yourself less and more of others.
The path is all about the struggle. To struggle is to move in the direction of achieving success that involves setbacks. Success is the achievement of a goal. Now here's the good news about struggle—at least you aren't stupid.
What are your top three goals for 2019?
I promise you won't achieve any of your goals if you're stupid. The level above success is significance. You can't give what you don't have. Once you achieve your goals you can use your success to serve others.
Your baseball goal may be that you will be on time and on tempo to hit 90 percent of the time in 2019. Another goal is to track pitches 80 percent of the time. If you can achieve these goals, you will get lots of hits.
Success requires commitment and discipline, which leads to intentionality. A commitment is a promise made to yourself before you can make it to others. Discipline is doing the things that you need to do even when you don't want to do it. Intentionality is doing things on purpose.
It takes 3,000 reps to build a habit. Will you commit to executing 3,000 reps for timing, tempo and tracking before April 30, 2019?
Here's one of my favorite Skill Build Drills for each habit:
Remember: Intelligence tops being smart.
For more information, visit www.diamonddirectors.com today. Also, check out our Digital Magazine.
C.J. Stewart has built a reputation as one of the leading professional hitting instructors in the country. He is a former professional baseball player in the Chicago Cubs organization and has also served as an area scout for the Cincinnati Reds. As founder and CEO of Diamond Directors Player Development, C.J. has more than 12 years of player development experience and has built an impressive list of clients, including some of the top young prospects in baseball today. If your desire is to change your game for the better, C.J. Stewart has a proven system of development and track record of success that can work for you.