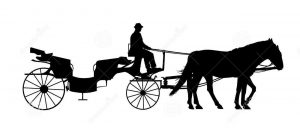 Having been involved with the game for as long as I have, there are three distinct things you need to win:
A good coach
A strong culture
An unwavering conscience
Several hundred years ago, before the word coach was used in sports, it was solely used as a means of transporting people and/or things such as equipment. You had a horse, a coachman and a coach. The coachman and coach were responsible for getting you to your destination.
Where do you want to specifically go with your baseball career?
How far does your coach believe you can go?
If you don't know what a "win" is for your baseball career, no worries, because your coach should be able to help you figure that out. I'd say our job is to help you develop S.M.A.R.T. Goals. That's more important than teaching you how to hit a baseball.
S – Specific
M – Measured
A – Attainable
R – Relevant
T – Time Sensitive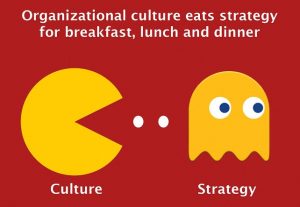 As a young coach, I feared parents and players asking me questions about goals. The reason: I didn't know how to help them get what they needed. I didn't have goals for myself. I was coaching with the hope that I'd improve as a coach and help my players improve through osmosis ("hard work"). Doctors treat patients and coaches transport people.
To win, you need a good coach and a strong culture. A culture is the behavior and the belief of a group. I don't know Nick Saban personally. As a fan, it appears that his culture is about high standards, clear expectations and swift accountability.
Standard – giving a maximum effort allows you develop faster
Expectation – give a maximum effort
Accountability – leave the team if you don't give a maximum effort
What is the standard set by your coach for your team in 1-10 words? To win, you need a good coach, a strong culture and an unwavering conscience. Your conscience is your inner sense of what's right or wrong in one's conduct or motives. You know right from wrong. Lying to others is one thing, but lying to yourself is another.
You can win games by playing on the No. 1 travel team in America. If you're playing for a coach who isn't moving you to a good place as a person because of a bad culture, you'll lose at the game of life.
As a young coach, I used profanity to bully my young players into performing on the field.
Thank God I had parents who finally stood up to me. They helped me realize how stupid I was acting. I was using profanity because I didn't have other good words to use. It was my ignorance as a coach. We won games, but I was killing spirits.
Don't trade your spirit for a tournament trophy.
Remember: Intelligence trumps being smart.
For more information, visit www.diamonddirectors.com today. Also, check out our Digital Magazine.
_____________________________________________________________________________
BIO
C.J. Stewart has built a reputation as one of the leading professional hitting instructors in the country. He is a former professional baseball player in the Chicago Cubs organization and has also served as an area scout for the Cincinnati Reds. As founder and CEO of Diamond Directors Player Development, CJ has more than 12 years of player development experience and has built an impressive list of clients, including some of the top young prospects in baseball today. If your desire is to change your game for the better, C.J. Stewart has a proven system of development and track record of success that can work for you.