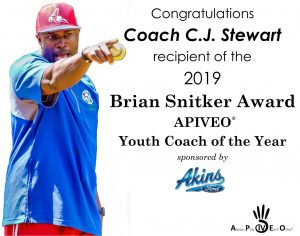 Noted self-help author Napoleon Hill once said, "Procrastination is the bad habit of putting off until the day after tomorrow what should have been done the day before yesterday." This is something that we talk about a lot, for example, that it takes 3,000 reps to build a habit.
My Diamond Directors' clients know that there are seven parts of the swing so that's 21,000 reps to build a habit:
Stance/Load
Timing
Tempo
Tracking
Approach
Contact
Extension/Finish
For many hitters, procrastination will be the reason they have to purchase tickets to watch games at the high school, collegiate and professional levels rather than being the ticket. There are three things I currently do to prevent procrastination:
No. 1 — Strengthen my mental muscle
The brain is a muscle that needs to be worked out just like your arms, legs and abs for hitting baseballs. I build my mental muscles by making promises and guarantees, as well as doing things I need to do that I do not want to do.
No. 2 — Make promises and guarantees
Making promises and guarantees forces you to plan and predict. It also creates accountability from the people that you are making the promises and guarantees to.
For the last six years, I have made a promise to myself to record one thing in my notes on my iPhone that I learn each day. It has become a habit that I have transferred to other parts of my life. As a husband and father, I pray for my wife and daughters daily. I tell them that I love them. As a coach, I plan for each of my Hitting Lab sessions in advance. I have promised all of my clients that I will record notes for all of their Hitting Lab sessions with me because success leaves clues.
No. 3 — Be disciplined
Discipline is doing things that you need to do but don't want to do. I have published a blog every Wednesday, every week of the year, for the last 10-plus years. I do not always want to do it, but I do because it allows me to share my thoughts about hitting with others.
As a coach, I do not have the time to physically be in the presence of all of my hitters. I also believe that 10% of hitting is physical. Hitters who do not read and study hitting will have a difficult time maintaining their success.
Diamond Directors has been providing the blueprint of success for diamond sports athletes since 1998. Let us assess your swing in our next Hitting Combine.
Remember: Intelligence tops being smart.
For more information, visit www.diamonddirectors.com today. Also, check out our Digital Magazine.
---
C.J. Stewart has built a reputation as one of the leading professional hitting instructors in the country. He is a former professional baseball player in the Chicago Cubs organization and has also served as an area scout for the Cincinnati Reds. As founder and CEO of Diamond Directors Player Development, C.J. has more than 12 years of player development experience and has built an impressive list of clients, including some of the top young prospects in baseball today. If your desire is to change your game for the better, C.J. Stewart has a proven system of development and track record of success that can work for you.