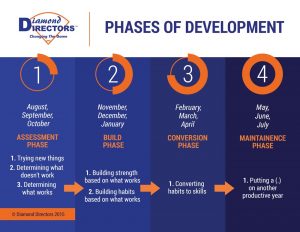 To maintain is to keep something going. My hitters start the fourth phase of their swing development in August and it ends the following July.
In order to keep something going, you must first "get it." How does it feel to get the gift you have been hoping for on Christmas? Do you know how it feels to maintain a good swing May-July?
The formula can be found in the following strategy:
Slow and steady. Not fast and furious.
Smart work. Not hard work.
Name. Not blame.
Slow and steady. Not fast and furious.
Great hitters get great results because of commitment and discipline. This was especially true when I started developing the swing of Charlie Culberson when he was a teenager. Charlie was not on the top team at East Cobb or a highly ranked national player according to Perfect Game.
But I knew he would become a Major Leaguer because his commitment and discipline were being stirred up in a bowl called talent. In due time, Charlie's talent was converted to a skill—and only skills pay the bills.
Smart work. Not hard work.
Being smart is about knowing what to do and what not to do. Some hitters have it all—the bat speed, the power, the hand/eye coordination. But you do not have to have it all, nor do it all to become an elite hitter.
Talent—What you do well
Habit—What you do well repeatedly without thought
Skill—What you do well repeatedly without thought while under stress
Become skilled at being on time and on tempo, 90 percent of the time of your at-bats, and the hits will happen rather than you forcing them to happen.
Name. Not blame.
Name your problem(s) so that you can make the adjustment(s). That is difficult to do when blaming others is your claim to fame.
My Diamond Directors coaching philosophy is that practice prepares you to perform and performance prepares you for the next practice.
Remember: Intelligence tops being smart.
For more information, visit www.diamonddirectors.com today. Also, check out our Digital Magazine.
---
C.J. Stewart has built a reputation as one of the leading professional hitting instructors in the country. He is a former professional baseball player in the Chicago Cubs organization and has also served as an area scout for the Cincinnati Reds. As founder and CEO of Diamond Directors Player Development, C.J. has more than 12 years of player development experience and has built an impressive list of clients, including some of the top young prospects in baseball today. If your desire is to change your game for the better, C.J. Stewart has a proven system of development and track record of success that can work for you.