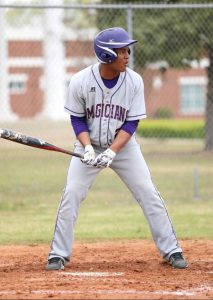 Make excuses. Miss opportunities. Maximize reps. Being healthy is a 12-month commitment if you want to live a long life. Baseball development requires the same level of focus, especially for those of you who dream of becoming an elite hitter.
May is the month to maintain skills and skills pay the bills. A skill is something that can be done repeatedly without thought while under stress. Skills can only be developed by doing stuff that's tough. You maintain skills by continuing to do tough stuff.
There are three pitches I want you to be able to hit this May. Let's take a look:
Strike No. 1 – Making excuses
Excuse-making during the baseball season happens just like grass grows in the summer. Players who lack skills make the most excuses. Skills are developed by doing stuff that is tough.
Strike No. 2 – Missing opportunities
Based on my experience as a master level hitting coach, hitters need a minimum of 250 at-bats per calendar year to be on track to becoming an elite hitter. You can get these at-bats in games as well as in practice.
Get your game at-bats and learn from your mistakes and right your wrongs in your next practice. Until you make it to the Majors, all of your games are practice any way.
Strike No. 3 – Maximize reps
There are seven parts to the swing. As we have discussed, it takes 3,000 reps to maintain a skill. That's 21,000 reps. Players who lack skills are easily recognized because they do the most complaining and blaming. There are 31 days in May (744 hours). That's plenty of time to get reps by the thousands.
Remember: Intelligence tops being smart.
For more information, visit www.diamonddirectors.com today. Also, check out our Digital Magazine.
____________________________________________________________________________________
C.J. Stewart has built a reputation as one of the leading professional hitting instructors in the country. He is a former professional baseball player in the Chicago Cubs organization and has also served as an area scout for the Cincinnati Reds. As founder and CEO of Diamond Directors Player Development, C.J. has more than 12 years of player development experience and has built an impressive list of clients, including some of the top young prospects in baseball today. If your desire is to change your game for the better, C.J. Stewart has a proven system of development and track record of success that can work for you.