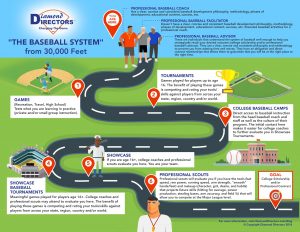 At the end of every year, I reflect on the past year to help me figure out what to focus on for the New Year. In 2019, my church, Elizabeth Baptist Church, committed to being intentional. For me, being intentional requires me to start with context before content. Content is what I do and context is why I do what I do.
Being intentional saved me a lot of time, energy and money in 2019 because it allowed me to understand several invitations that were aligned with my life purpose.
What word described 2019 for you?
What word will serve as a guide for 2020 for you?
The Latin word for passion is suffering. What we suffer from oftentimes determines our purpose — our reason for doing something.
I am suffering with seeing families and baseball coaches in need of guidance and support as they struggle to navigate and lead players through the baseball system. Any system that exist consists of stuff that has to be specific and sequenced. I have had much success leading others through these systems. I have a lot of answers to questions that parents and coaches do not know to ask me.
I know that there are people who feel I am not approachable. That is a problem. I am a problem. For 2020, I am committed to being more approachable.
What are you committed to focusing on for 2020?
What are suffering from?
What do you dream about?
What do you worry about?
What question do you have for me?
Diamond Directors has been providing the blueprint of success for diamond sports athletes since 1998. Let us assess your swing in our next Hitting Combine.
Remember: Intelligence tops being smart.
For more information, visit www.diamonddirectors.com today. Also, check out our Digital Magazine.
---
C.J. Stewart has built a reputation as one of the leading professional hitting instructors in the country. He is a former professional baseball player in the Chicago Cubs organization and has also served as an area scout for the Cincinnati Reds. As founder and CEO of Diamond Directors Player Development, C.J. has more than 12 years of player development experience and has built an impressive list of clients, including some of the top young prospects in baseball today. If your desire is to change your game for the better, C.J. Stewart has a proven system of development and track record of success that can work for you.