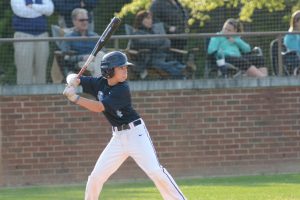 In my Hitting Lab, the month of May is all about maintenance. Take a look at this 12-month schedule for building your hitting skills.
August – October Assessment
November – January Build habits and strength
February – April Convert habits to skills
May – July Maintenance
In order for you to enter this type of 12-month intentional development relationship with me, you must at least possess desire, commitment, aptitude and athleticism.
Maintain means to keep at the same level. During the assessment phase in the fall 2015, Ellis Prigge and me experimented with a toe-tap load, open stance, high leg lift and bat wrap load. We received hundreds of reps on each to determine what works and what doesn't work.
During the build phase in the winter, we locked in on the bat wrap load. This helped put him in the best launch position to drive the ball. Additional reps by the hundreds allowed helped him to build a habit.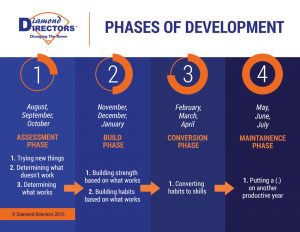 During the spring, we focused on converting his habit of loading with a wrap to a skill. Skill development requires stress, and I have lots of skill-build drills that invite stress.
A habit is something that you can repeatedly do. But a skill is a habit you repeatedly do while under stress. So you can rely on good habits in a batting cage, but it takes skills to perform in a game, while facing that good fastball, off speed and breaking pitches.
Here are my top three maintenance drills for May-July:
No. 1 – Timing x 400 reps per month through August 1st
A great swing without great timing will not produce lots of hits. It will look good though.
No. 2 – Tracking x 400 reps per month through August 1st
Seeing the ball can be innate ability for people that have eyes. Tracking however is a learned skill.
No. 3 – Targets x 400 reps per month through August 1st
Hitting a ball off a tee is simple. Try hitting a target from 50 feet away using a tee without a skill.
Remember: Intelligence trumps being smart.
For more information, visit www.diamonddirectors.com today. Also, check out our Digital Magazine.
BIO
C.J. Stewart has built a reputation as one of the leading professional hitting instructors in the country. He is a former professional baseball player in the Chicago Cubs organization and has also served as an area scout for the Cincinnati Reds. As founder and CEO of Diamond Directors Player Development, CJ has more than 12 years of player development experience and has built an impressive list of clients, including some of the top young prospects in baseball today. If your desire is to change your game for the better, C.J Stewart has a proven system of development and track record of success that can work for you.