What a privilege it is to be called coach. Doctors go through extensive learning and practice before they are called "doc." It should be the same for coaches. There soon will be a day when coaches become certified like other serious professionals, because baseball is more than a fun game.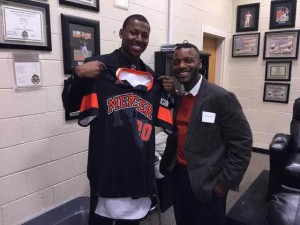 In addition to having fun on athletic fields, coaches are empowering people to reach their full potential. If athletes live a life of significance, they could be remembered through perpetuity like Jackie Robinson. Significant coaches help develop significance people.
There was a time, as a young coach, that I would toss enough baseballs to my clients hoping they accidentally would take a perfect swing and, by osmosis, repeat it. But the problem was me, not them.
I'm more mature and intentional now.
To ensure that you will have a productive spring season, there are three things you should have learned from your coach this winter. It's March, and my hitters should be ready to convert their habits into skills in April. During the winter months – November through January – we focused on building habits, so that we could convert them into skills.
How to build a habit
A habit is something you repeatedly do, such as getting loaded properly. A good load consists of having your hands triggering back between your back shoulder and back ear with rhythm. The load also consists of your front foot striding to the full length of your bat, so that your front heel is down and both feet are aligned.
A good load, on time, with good tempo increases your ability to track pitches, and take a short approach to the ball for good contact alignment with your body. This will allow you to extend and maximize extension.
Sounds good, right? It takes 3,000 reps to build a habit. That's why we must get started in November. Here are the habits that my hitters built this winter.
Stance/Load – 3,000 reps
Timing – 3,000 reps
Tempo – 3,000 reps
Tracking – 3,000 reps
Approach – 3,000 reps
Contact – 3,000 reps
Extension/Finish – 3,000 reps
What's next
I can guarantee you that you won't bat 1.000 this spring with at least 25 at bats in a competitive league. I also can guarantee you will fail a lot this spring.
Your coach should have spent a considerable amount of time this summer helping you understand what to do after you fail.
Failure – "You did it wrong"
Adjustment – "Do it different"
Success – "You did it right"
Repeat – "Do it again"
This is a cycle of focus that my hitters have, and it's simple. Most coaches don't teach this cycle because they aren't aware of it. It's a great tool that's simple, and it's a pleasure to share it with you.
If the only tools in your coaches' toolbox is "do it right," "don't do it wrong" and "do it right again," you will lose often with him.
Productive at bats leads to hit
The mindset of getting hits is elementary. Productive at bats leads to hits. A productive at bat consists of:
Seeing at least 6 pitches in the at bat regardless of the outcome
Drawing a walk
Hitting the ball hard regardless of the outcome
Expecting an offensive situation (hit and run, and advancing the runner)
I've been developing elite hitters since 1998. Over that time, I have found that productive at bats leads to hits. If my hitters have a productive at bat 50 percent of the time doing any combination of the four things listed above, they will get a hit at least 30 percent of the time.
With that said, we build habits November-January, and convert those habits to skills February-April and simply focus on having a productive at bat 50 percent of the time. The hits will come.
It's a privilege to cut the pathway to success for my hitters. I also must make it a clear pathway. It won't always be a smooth ride, but at least we're going in the right direction – toward a specific goal.
Learn more to do more, because it makes more sense to be a hitter that is intelligent.
Remember: Good hitters don't work hard; they work smart.
For more information, visit www.diamonddirectors.com today.
BIO
C.J. Stewart has built a reputation as one of the leading professional hitting instructors in the country. He is a former professional baseball player in the Chicago Cubs organization and has also served as an area scout for the Cincinnati Reds. As founder and CEO of Diamond Directors Player Development, CJ has more than 12 years of player development experience and has built an impressive list of clients, including some of the top young prospects in baseball today. If your desire is to change your game for the better, C.J Stewart has a proven system of development and track record of success that can work for you.