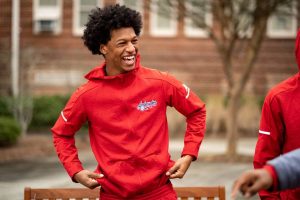 "The need for connection and community is primal, as fundamental as the need for air, water, and food." — Dean Ornish
I love this quote. But there can be no connection without first starting with conviction. I define conviction as proven guilt of an offense. The baseball industry is in need of major changes because we have gotten "too big for our britches." Even though professional coaches are an important part of the baseball industry, we operate in silos. Those silos divide us.
A connection that starts with conviction allows for us to individually say, "I now trust that you also want change and I see why you need it."
Synergy fueled by energy prevents lethargy and promotes mastery.
Synergy
Synergy is the interaction of coaches. Baseball is losing players to soccer, lacrosse and even Ultimate frisbee. Baseball coaches can no longer afford to work in silos and brag about individual successes when our sport is dying on the vine.
Energy
The Latin word for passion is suffering. Now more than ever, professional baseball coaches are passionate about teaching because our game is suffering. Change for our game is possible if we use our passion as fuel.
Lethargy
C.S. Lewis said, "Pain is God's megaphone." Rick Warren said that pain is "God's way of arousing us from spiritual lethargy." To be lethargic is to be sluggish and lack energy. Nobody wants a lethargic coach.
Mastery
Before the word coach was used in the context of sports, it was reserved strictly for transportation. A coach took you to where you were supposed to be. Contrary to popular believe, professional coaches don't have to have Major League Baseball playing experience. Mastery as a coach is about being skilled. Being skilled is about doing things well without thought while under stress.
Connected coaches ensure that players will learn more and do more.
Pitches are questions that I serve to coaches. Here are three fastballs for you:
What are you suffering from as a coach?
What is your "Avengers' Superpower" as a coach?
Describe the future of baseball with connected coaches from the Little League level to the Majors.
Remember: Intelligence tops being smart.
For more information, visit www.diamonddirectors.com today. Also, check out our Digital Magazine.
---
C.J. Stewart has built a reputation as one of the leading professional hitting instructors in the country. He is a former professional baseball player in the Chicago Cubs organization and has also served as an area scout for the Cincinnati Reds. As founder and CEO of Diamond Directors Player Development, C.J. has more than 12 years of player development experience and has built an impressive list of clients, including some of the top young prospects in baseball today. If your desire is to change your game for the better, C.J. Stewart has a proven system of development and track record of success that can work for you.