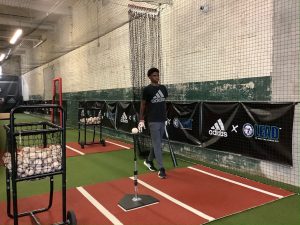 Trying new things will allow you to determine what doesn't work and what does work. A great example of this is Jaiden Byse, a 9th grader (c/o 2026) at Benjamin E. Mays High School in Atlanta.
This is the same high school that graduated notable alumni such as Symmion Willis, Zachery "Pooh" Hines, Xavion Curry and Termarr Johnson.
Jaiden has only been playing baseball for a little over a year and he has been selected to play in the 2022 MBP Underclass All-American Game in Gastonia, North Carolina.
He is extremely athletic. Any person who participates in a sport is an athlete. But athletes who have an ability to critically think at a high level and physically execute in situations they have never been in are athletic.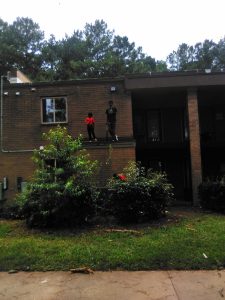 Jaiden is a kinesthetic learner, very cerebral, and possesses a high level of aptitude and work ethic. The 2022 MBP Underclass All-American Game is going to be a good test of his talent but he will not be overmatched.
He is a dream come true for a coach like me who has been discovering diamonds in the rough and polishing them like me for over 20 years.
Talent is what you do well. Habits are what you do well without thought. Skills are what you do well without thought while under stress.
Bookmark this blog and remember the name Jaiden Byse.
To help keep your skills sharp, we have introduced a new type of Skill Build—our Virtual Skill Build—where I can help you develop hitting skills anytime, anywhere using anything.
Remember: Intelligence tops being smart.
For more information, visit www.diamonddirectors.com today. Also, check out our Digital Magazine.
C.J. Stewart has built a reputation as one of the leading professional hitting instructors in the country. He is a former professional baseball player in the Chicago Cubs organization and has also served as an associate scout for the Cincinnati Reds. As founder and CEO of Diamond Directors Player Development, C.J. has more than 22 years of player development experience and has built an impressive list of clients, including some of the top young prospects in baseball today. If your desire is to change your game for the better, C.J. Stewart has a proven system of development and a track record of success that can work for you.