Practicing and training aren't the same. Practicing can, however, be a part of training if, and only if, there's a system in place, a sequence of drills that are simple to execute.
A good practice outside of training is great for killing time. Navy Seals don't just practice shooting, they train in stressful situations for stressful tasks. Serious Major League Baseball players, pastors and Army generals train, too.
These are my thoughts. I've also asked two of my friends, the Reverend Darrell Hall and Mallex Smith, an outfielder with the Tampa Bay Rays, to weigh in about the difference between practicing and training: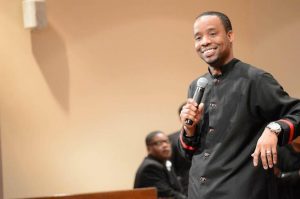 1. What is your current occupation?
Reverend Darrell Hall: I am a campus pastor at a multi-site church.
Mallex Smith: I currently work for the Tampa Bay Rays.
2. What has been your greatest career accomplishment to date?
Reverend Hall: My greatest career accomplishment has been to pastor a new satellite church through healthy growth in its first three years.
Smith: My greatest career accomplishment was making it up to the major league April 11, 2016.
3. What is your connection to baseball?
Reverend Hall: I have no connection to baseball, besides my affinity for my beloved Atlanta Braves. They are my favorite team.
Smith: My connection to baseball is my physical ability to play the game at the highest level.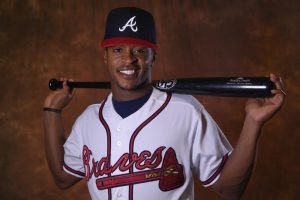 4. How do you define training?
Reverend Hall: Training is the rigorous process of developing one's potential, skills and capacity for success. This pertains to any given field through intentional and repetitious learning of theory and practicing of new knowledge under the guidance of a master in said field.
Smith: Preparing the mind, body and soul for the task ahead.
5. How do you define practice?
Reverend Hall: Practice is the intentional exercising in a mock context of the skills and abilities needed for one's success in real circumstances.
Smith: Practice is repetitively working on perfecting a skill.
6. How are they the same or different?
Reverend Hall: Training and practice are the same in that both are intentional toward the end that the trainee or pupil ascends, pending upon his talent and attitude, to the level of his master. Training and practice are different, because in training, the master is inculcating knowledge into the student, but in practice, the master is monitoring the student's mastery of needed skills.
Smith: They are the same in that both require consistency. They are different because practice is the act of improving on a necessary skill or skills, whereas training is putting your mind and body in a better position to be able to efficiently practice.
7. What is your life philosophy?
Reverend Hall: The mission of my life is to love people into Christ-likeness through the practicing and preaching of God's Word. My life's philosophies are multitudinous, ever developing, and influenced by Scripture and wisdom.
Smith: Bring excitement and joy to those I can affect.
8. What are two to three principles that govern your life?
Reverend Hall: (1) Make happen for someone else what you desire to happen for you. (2) If people believe the best about you, live privately to really be who people think you are. (3) Patience for a big opportunity is necessary for perfection of the skills you will need to have to fulfill that big opportunity
Smith: (1) If you start it, you have to finish it. (2) If you can't clean the dishes right, then how do you expect to run a Fortune 500 Company?
Remember: Intelligence trumps being smart.
For more information, visit www.diamonddirectors.com today. Also, check out our Digital Magazine.
BIO
C.J. Stewart has built a reputation as one of the leading professional hitting instructors in the country. He is a former professional baseball player in the Chicago Cubs organization and has also served as an area scout for the Cincinnati Reds. As founder and CEO of Diamond Directors Player Development, CJ has more than 12 years of player development experience and has built an impressive list of clients, including some of the top young prospects in baseball today. If your desire is to change your game for the better, C.J. Stewart has a proven system of development and track record of success that can work for you.