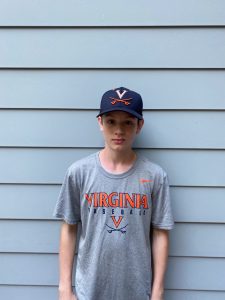 Jack Connelly is one of the most committed and disciplined clients that I have ever coached. Jack is a high school freshman that aspires to become a student-athlete (baseball) at the University of Virginia. He is not relying on hope and prayer to get there.
Jack is driven by his commitment. I define commitment as the making and keeping of a promise. Discipline is doing what needs to be done even when you don't want to do it.
I recently chatted with Jack about what he's committed to working on this fall as well as his favorite hitting drill.
What's one new thing that you are committed to working on as a hitter this fall?
One thing I'm committed to working on as a hitter this fall is extending through the baseball while trying new things.
How do you know if you are having success working on that one thing in your games?
If I feel I am hitting the ball harder, and can feel myself extending through the ball. It doesn't matter if these balls turn into hits. I want to feel that I'm extending through the baseball.
Here's the drill that helps me with my extension.
To help keep your skills sharp, we have introduced a new type of Skill Build—our Virtual Skill Build—where I can help you develop hitting skills anytime, anywhere using anything.
Remember: Intelligence tops being smart.
For more information, visit www.diamonddirectors.com today. Also, check out our Digital Magazine.
C.J. Stewart has built a reputation as one of the leading professional hitting instructors in the country. He is a former professional baseball player in the Chicago Cubs organization and has also served as an associate scout for the Cincinnati Reds. As founder and CEO of Diamond Directors Player Development, C.J. has more than 22 years of player development experience and has built an impressive list of clients, including some of the top young prospects in baseball today. If your desire is to change your game for the better, C.J. Stewart has a proven system of development and a track record of success that can work for you.