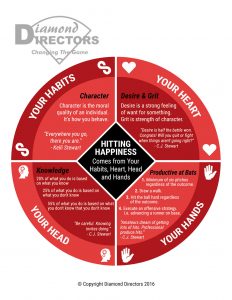 It's September, and the fall baseball season (August-October) is the perfect time to try new things. Getting into this practice will help you determine what works and what doesn't in preparation for a successful upcoming spring and summer season.
The challenge with development for several young hitters is their reluctance to fail. Most coaches don't want their players to fail either, because some feel it's a personal reflection of their coaching ability.
The world of happiness for several players revolves around getting hits rather than the process of getting a hit.
I don't blame them for cringing when they hear their parents and/or coaches say, "You gotta trust the process, son," because the process is never stated. And if it's stated, it most often isn't clear, concise or consistent.
Here's my four step process for getting results:
Assessment (August-October) – "Tilling The Ground"
Build Habits & Strength (November-January) – "Planting Seeds"
Convert Habits to Skills (February-April) – "Nurture Seeds"
Maintenance (May-July) – "Harvest Crop"
If you are absent of a better process, use mine.
"Success is not measured by results. How you arrive at the results is even more important. Trust and honor God with the process and in the process. The right methods will support the right results." – Boyd Bailey
There is a process to manufacturer bats. You have to select, and then cut down the tree. These are the early steps. Batting gloves also have to be made. They don't grow on trees (sorry, couldn't resist).
At some point, hitters must demonstrate their seriousness in their training of becoming a great collegiate and/or MLB hitter. In fact, you don't need an expert hitting professional like me to become elite, and you don't need the most expensive bat and batting cage in your backyard. But you need a process.
And, I will say it again, if you don't have one, use mine.
If your drills are great, keep doing them. If you enjoy the presence of your hitting coach, keep him. I'm begging you to have three things in support of what you already have:
Try new things in the fall regardless of the outcome to prepare for the spring/summer season.
Train with an intentional coach within a clear, concise and consistent process (see "Defining the Role of Today's Coach").
Trust my process.
Remember: Intelligence trumps being smart.
For more information, visit www.diamonddirectors.com today. Also, check out our Digital Magazine.
---
BIO
C.J. Stewart has built a reputation as one of the leading professional hitting instructors in the country. He is a former professional baseball player in the Chicago Cubs organization and has also served as an area scout for the Cincinnati Reds. As founder and CEO of Diamond Directors Player Development, CJ has more than 12 years of player development experience and has built an impressive list of clients, including some of the top young prospects in baseball today. If your desire is to change your game for the better, C.J. Stewart has a proven system of development and track record of success that can work for you.