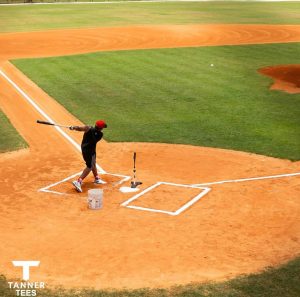 Training and practicing aren't the same. Training requires four S's to be ever-present, while practicing prepares you for training. Both need to lead to performance. If you aren't being trained to perform, you're being trained to complain and blame.
Practice
Training
Performance
Anybody can shoot a gun, and can even get good enough to do it from long distances. But Navy Seals can do it in rainy weather, without food and without failure in warfare.
Practicing – Building habits
Systematic – What are we doing
Sequential – When are we doing it
Simple – How do I do it
Training – Converting habits to skills
Specific – Why am I doing it
Performance – Let's Do It
The hitters that spend most of season complaining and blaming are the ones who haven't been trained to perform.
Without volunteer coaches, Major League Baseball wouldn't even exist. Jason Heyward and Mike Trout haven't always been Major Leaguers. They benefited from lots of practice time with their youth coaches. They were able to build habits.
Guys like J-Hey and Mike Trout intentionally go to the next level as a skilled hitter when they train with a skilled coach. The difference between practicing and training is the specifics.
Major League pitchers can repeat their delivery and command pitches at least 70 percent of the time. So, guess how many times a MLB hitter has to repeat his swing in order to compete?
You guessed correctly – 70 percent of the time. That's a specific skill that must be developed facing varying pitching types, speeds and locations.
It starts with good habits. There are seven parts of the swing:
Stance/Load
Timing
Tempo
Tracking
Approach
Contact
Extension/Finish
The game is the place to perform testing what you've worked on in practice and training. It's called P.T.P.:
Practice
Training
Performance
Your performance will tell us what to work on during your next practice or training session. So, rather than complaining and blaming this fall, spend your time and energy practicing.
Coach, what are all the parts of the swing?
Which part(s) do I need to improve the most?
This winter, how many reps will it take for me to develop a habit?
This spring, what specific skills do I need to develop so that I can perform at a high level?
Remember: Intelligence tops being smart.
For more information, visit www.diamonddirectors.com today. Also, check out our Digital Magazine.
____________________________________________________________________________
C.J. Stewart has built a reputation as one of the leading professional hitting instructors in the country. He is a former professional baseball player in the Chicago Cubs organization and has also served as an area scout for the Cincinnati Reds. As founder and CEO of Diamond Directors Player Development, CJ has more than 12 years of player development experience and has built an impressive list of clients, including some of the top young prospects in baseball today. If your desire is to change your game for the better, C.J. Stewart has a proven system of development and track record of success that can work for you.