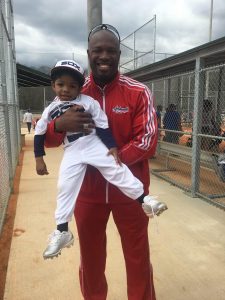 Great coaches anticipate teachable moments such as ignorance (not knowing better), arrogance (acting better than you are) and defiance (failing to respect that there are others who are better than you).
For some people, playing baseball is strictly recreation, while for others, it's an assignment from God. For me, writing this blog is an assignment from God.
My target for this blog is coaches. I've been a professional baseball coach for 20 years. Before the word coach was used as a sports term, it was used as a way to describe a mode of transportation. There was a horse in front of a carriage, followed by a coachman who stirred the horse, and passengers who rested in the coach. The passengers had a specific destination and the coachman was tasked with getting them there.
As a coach, here a few questions you should ask yourself:
Why do I coach?
Why should my players listen to me?
When my players aren't listening, why aren't they?
It's like the old aphorism says: "If you don't know where you are going, any road will take your there."
In the 20 years I've coached professionally, there have been times I've coached out of ignorance, arrogance and defiance:
Ignorance – My first 5 years
Arrogance – Years 5 thru 7
Defiance – Years 7 thru 10
Ignorance
I started coaching professionally strictly for the money. I didn't have a mentor or any professional training. I didn't know how to coach, but the parents I worked with didn't care because there was no standard for good coaching.
The cure for ignorance is time and overtime. I became a better coach, but I also became arrogant.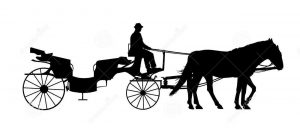 Arrogance
I wanted to become a great coach, but I didn't know how to make that happen. So, I thought more highly of myself hoping that one day I would become great. The problem is that I wanted to become great for my own selfish reasons – not for the empowerment of my clients.
The cure for arrogance is tragedy.
Defiance
My arrogance led to defiance. I felt the need to negatively challenge other coaches in an effort to minimize their ability and make myself appear better than they were.
The cure for defiance is destruction.
In my 10th year, I began to develop a strong reading habit. My character was changing. I was able to grow as a person because I was able to hear and heed the advice of others. I was no longer an ignorant coach, and my arrogance and defiance were slowly being stripped away.
Since 2007, I've enjoyed providing the blueprint of success for my clients. One of my most important responsibilities as a coach is to anticipate and act upon teachable moments for my clients. My youngest client is 5 years old. From age 5, all the way up to my Major League Baseball clients, each of them deals with ignorance, arrogance and defiance. Teaching a hitter to hit a baseball is the easy part. Here's a look at three teachable moments:
Teachable Moment No. 1: When ignorant – how to speed up time
While we don't like to fail, failure is a great teacher. The more you fail, the more you learn. Allowing yourself to learn from failure is a selfless trait. Selfish people try to achieve higher than necessary expectations, only to complain and blame others for their failures. When you avoid failure, you cheat yourself. That means it takes you longer to get good.
Teachable Moment No. 2: When arrogant – how to avoid tragedy
Humility is thinking of others more than yourself, without thinking less of yourself. Great people have other great people helping them. You'll never be great without the help of others.
Teachable Moment No. 3: When defiant – how to avoid destruction
This can be found in the words of Laurence Sterne: "Respect for ourselves guides our morals, respect for others guides our manners."
Remember: Intelligence tops being smart.
For more information, visit www.diamonddirectors.com today. Also, check out our Digital Magazine.
_____________________________________________________________________________________
C.J. Stewart has built a reputation as one of the leading professional hitting instructors in the country. He is a former professional baseball player in the Chicago Cubs organization and has also served as an area scout for the Cincinnati Reds. As founder and CEO of Diamond Directors Player Development, C.J. has more than 12 years of player development experience and has built an impressive list of clients, including some of the top young prospects in baseball today. If your desire is to change your game for the better, C.J. Stewart has a proven system of development and track record of success that can work for you.