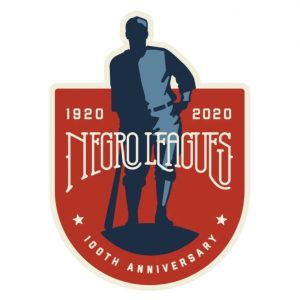 What life skills are needed to be a "professional" hitter? Being a professional means different things to different people. Here's what it means to me. Professional hitters know how to:
Tell the truth
Think
Thank others
"A man is never more truthful than when he acknowledges himself a liar." — Mark Twain
Telling the truth
Telling the truth is important so that you can be helped. Life is tough, but it is tougher if you are stupid. I define stupidity as knowing the right thing to do and not doing it. Struggling is better than being stupid. To struggle is to strive for a goal while experiencing setbacks because of the mistakes you make out of ignorance.
Stupid people know better. Ignorant people do not know better.
Life presents you with many ups and downs. Success can cause you to be afraid of failing. It also can make you feel lonely at times. In addition, success can make you a liar. You do not want to appear everything is not under control.
When your family, coaches and friends ask you how you are doing, tell the truth. If you do, they can help you. If you are struggling loneliness, doubt or depression, tell the truth so that they can help you.
"We cannot solve our problems with the same thinking we used when we created them." — Albert Einstein
Thinking
Hitters must be able to quickly make adjustments when they fail and repeat their success. The formula is as follows:
Failure
Adjustments
Success
Repeat
Denying that you are failing will lead to destruction. Trying to go from failure to success without making adjustments is unwise. Trying doing something "better" after having success rather than repeating the success is a failing strategy that only works with luck and chance.
Thank others
Professional hitters thank others because there is no way you can become successful and maintain it without the help of others. Over the past two years, I have developed the habit of contacting all of my coaches. I say thank you at least a month. That includes my Little League coaches, high school, travel team, college and professional coaches. A couple of my coaches are deceased, so I reach out to their wives to say thank you.
Thank you for reading this blog. Please share it with someone who wants to become a professional hitter.
Diamond Directors has been providing the blueprint of success for diamond sports athletes since 1998. Let us assess your swing in our next Hitting Combine.
Remember: Intelligence tops being smart.
For more information, visit www.diamonddirectors.com today. Also, check out our Digital Magazine.
---
C.J. Stewart has built a reputation as one of the leading professional hitting instructors in the country. He is a former professional baseball player in the Chicago Cubs organization and has also served as an area scout for the Cincinnati Reds. As founder and CEO of Diamond Directors Player Development, C.J. has more than 12 years of player development experience and has built an impressive list of clients, including some of the top young prospects in baseball today. If your desire is to change your game for the better, C.J. Stewart has a proven system of development and track record of success that can work for you.