"Nothing risked means nothing lost."
That quote has always resonated with me. It's February, and it's time to focus on the conversion of habits to skills.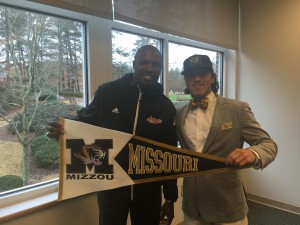 Here's a quick review about habits and the way we built them November through January. Remember, a habit consists of three things:
Cue – varying pitch types, locations and speeds
Routine – the desired perfect swing
Reward – the hit
Developing skills are obtained through high levels of struggle in deeper practice modes. This will help you develop more myelin – a living tissue in your brain that wraps around neurons and skill.
Neurons – What you do
Habit – How often you do it
Skill – How well you do it
Myelin – Living tissue in the brain that protects skill
Myelin grows through high levels of struggle and deep practice.
Check out our Skill Build Drill: Ball Toss Drill
Deep Practice
It is vital that my clients have high character and grit (strength of character), especially February through April. This is when all of our individual Hitting Lab and 3K group session participants are required to be deep in practice.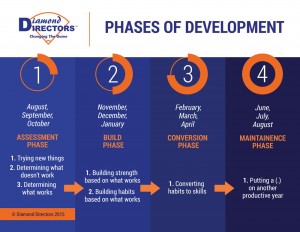 Deep practice means there will be lots of failure. Failure is a requirement if you want to develop a skill. For example, bat speed is only a tool, and not worth having when a pitcher throws an effective change up. Being able to control your body tempo to adjust to change ups is a skill. You can't develop the skill of body tempo by talking and dreaming about the process.
Everyone knows that practice is a key to success. What everyone doesn't know is that specific kinds of practice can increase skills up to 10 times faster than conventional practice (The Talent Code by Daniel Coyle).
Deep practice may cause you to do three things:
You may want to quit.
You may question why you are playing baseball.
You may choose to blame your coach, parents and/or teammates for your failure.
If you don't have the tendency to do these three, you aren't practicing deep enough.
The game of baseball is nothing but a test, and you have to practice under duress in order to manage stress.
Did you know?
In recognition of February and Black History Month, did you know that shinguards were created in the Negro Leagues?
Remember: Intelligence trumps being smart.
For more information, visit www.diamonddirectors.com today. Also, check out our Digital Magazine.
BIO
C.J. Stewart has built a reputation as one of the leading professional hitting instructors in the country. He is a former professional baseball player in the Chicago Cubs organization and has also served as an area scout for the Cincinnati Reds. As founder and CEO of Diamond Directors Player Development, CJ has more than 12 years of player development experience and has built an impressive list of clients, including some of the top young prospects in baseball today. If your desire is to change your game for the better, C.J Stewart has a proven system of development and track record of success that can work for you.