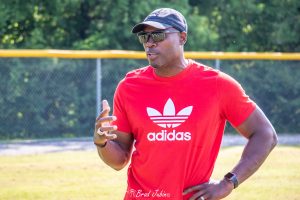 The Playoffs are Here!!! But while MLB's showcase of the league's best teams has started, make no mistake about it, these men are not playing games. Playing baseball and performing are not the same.
Every day, I lead my hitters through my Progression to Performance Development Framework, which is powered by the following 5 tenets:
Be protected.
Learn how to participate.
Learn how to practice.
Learn how to play.
Learn how to perform.
As a coach, being protected is all about being ensured that as a baseball development expert, I will make sure you are doing the right things, at the right time, for the right reasons.
Participation is about showing up in mind, body and soul.
It takes 3,000 reps to build a habit. As my hitters know, there are 7 parts of the swing that I teach. That's 21,000 reps. You must know how to practice in order to develop good habits.
Playing baseball games is about testing what you've been working on in practice to prepare you for your future practices and games.
Performance is for people who have earned the right to play under pressure.
As Kobe Bryant once said, "Everything negative—pressure, challenges—is all an opportunity for me to rise."
To help keep your skills sharp, we have introduced a new type of Skill Build—our Virtual Skill Build—where I can help you develop hitting skills anytime, anywhere using anything.
Remember: Intelligence tops being smart.
For more information, visit www.diamonddirectors.com today. Also, check out our Digital Magazine.
C.J. Stewart has built a reputation as one of the leading professional hitting instructors in the country. He is a former professional baseball player in the Chicago Cubs organization and has also served as an associate scout for the Cincinnati Reds. As founder and CEO of Diamond Directors Player Development, C.J. has more than 22 years of player development experience and has built an impressive list of clients, including some of the top young prospects in baseball today. If your desire is to change your game for the better, C.J. Stewart has a proven system of development and a track record of success that can work for you.