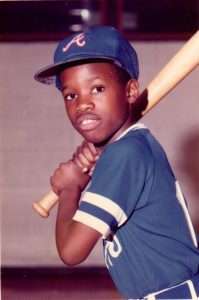 Passion means suffering.
When coaches aren't getting the best effort from our players, we often say shallow and trite statements like, "Hard work pays off," "Stop being lazy," or "Practice with passion."
The word passion comes from the Latin word suffering. You find your passion in that you are suffering from.
As a young baseball player, I played for several well meaning coaches. I was, and still am, a dominant visual learner. I'm not even sure if most of my coaches knew their students' learning styles. By default, many of them taught using auditory (verbal) methods. It ended up being a lot of "telling" and very little "teaching."
At best, we can listen when we are told what to do. We can learn when we are taught.
I'm among the Top one percent of professional swing coaches because of passion. I have had lots of great experiences as a player and coach. I know a great deal about hitting and I have great habits. My passion is the fuel.
My childhood dream was to play Major League Baseball for 15 years or more with the Chicago Cubs. It didn't happen. I played two years in the minors in the Cubs organization because I suffered from poor character.
I began my professional coaching career in 1998. My focus for my clients has always been the development of their character, grit, desire, knowledge and habits – in that order. My goal is to help them reach their full potential as hitters.
Character – Who you are
Grit – Relentless pursuit of purpose
Desire – Strong feeling of wanting to have something
Knowledge – What you know
Habit – What you repeatedly do
If you are willing to reach as high as you can, you must be willing to suffer in order to reach that goal. Here are five questions you can ask yourself in your journey:
What are you suffering from as a young baseball player?
How about your parents when it comes to supporting you? What have they suffered from that inspires them to support you as a baseball player?
What has your favorite coach suffered from that inspires him/her to support you as a baseball player?
What is your purpose for playing baseball? Is your desire to succeed as a baseball player stronger than complaining when you're failing?
What good habits do you have as a baseball player that also helps you as a person?
Remember: Intelligence trumps being smart.
For more information, visit www.diamonddirectors.com today. Also, check out our Digital Magazine.
BIO
C.J. Stewart has built a reputation as one of the leading professional hitting instructors in the country. He is a former professional baseball player in the Chicago Cubs organization and has also served as an area scout for the Cincinnati Reds. As founder and CEO of Diamond Directors Player Development, CJ has more than 12 years of player development experience and has built an impressive list of clients, including some of the top young prospects in baseball today. If your desire is to change your game for the better, C.J. Stewart has a proven system of development and track record of success that can work for you.