Happy New Year. It's January, and my clients still are disciplined to the mindset of building habits and strength (November-January). Remember, as we continue to emphasize – a habit consists of a cue, routine and reward.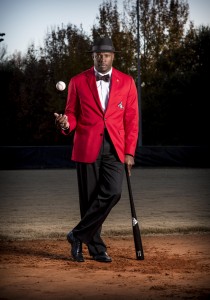 Cue – A varying pitch type, varying location and varying speed
Routine – A fundamentally sound swing
Reward – Hitting the ball hard
My audience for my blogs range from ages 8 to Major Leaguers. My insights also are a value add for coaches and parents. The big idea for this blog is to ensure you can have a productive 2016, despite what happened in 2015.
What minor events in 2015 have the potential to cause a major problem in 2016 for you and your family?
I already know this isn't an easy question to answer. In addition to improving your baseball skills in 2016, you must commit to developing the skill of self awareness.
Here are three minor events that happened to me last year – ones that may cause issues in 2016:
Trying to serve more
I've been developing hitters as a professional swing coach since 1998. With the help of my good friends, Bill McLellan and Pat Alacqua, I developed a clear and proven development methodology called ATBATS in 2007.
A

– Assessment

T

– Training for strength

B

– Basics

A

– Approach

T

– Training for skill
S – Situational hitting
New clients come to me with a dream. My methodology allows me to help them achieve specific results. My current schedule allows me to serve up to to 18 clients per year. You can learn more about the success and significance of my clients at diamonddirectors.com.
In 2015, I assessed five players that I later declined to enter into a relationship with because of the character of their family. I lost short-term money, but I maintained long-term peace.
Trying to do more
My ATBATS methodology has been a blessing, because it allows me to make more money and spend less time in the cage. My value is to direct players to achieve specific goals.
You want to become a high school All-American? I've produced several of them.
You want to become a 1st rounder? Cool. Done that several times.
You want to become a Major Leaguer? We've done that several times over.
You want to learn all that you can about baseball to ultimately help you fly jets for America? Done that.
I share this because God has blessed me with a calling, and the competence and character to make dreams come true. I'm not searching for validation.
In 2015, I received opportunities to coach two baseball teams. I declined both, because you can't say yes to every opportunity. You must have the time. Do you know what QTL stands for? It stands for quality time left. It's a privilege to work and I love my career. However, I love myself and my family more than money. In 2016, I still have time to improve myself spiritually, mentally, emotionally and physically, because I didn't lose the time. Being the best me also allows me to be a great husband and father.
Trying to be the best despite the rest
Based on results, I'm among the top percentile of instructors in my industry. You may say, "Good for you, CJ." However, being among the best with a proven development methodology puts me in a great position to serve others who work in the professional swing coach industry. You can't give what you don't have.
I had a gentlemen approach me in 2015 to become his mentor. Some say time is the most valuable resource. However, I feel that energy holds more value than time. You can be present without energy and get nothing done. I chose not to mentor this young man because I didn't have the energy to commit at the time. He wasn't happy about it and accused me of not wanting to help others. I may have lost him as an associate, but I kept my integrity.
In 2016, I will strive to maintain my calling to be significant. I will strive to serve millions and bring them into a relationship with Jesus Christ, starting with my wife, Kelli, and daughters, Mackenzi and Mackenna. Along with that calling, I will commit to educating myself about varying communication, learning and listening styles, so that I will present myself as competent to my clients. I also will discipline myself with self awareness, because a successful person who lacks character is a successful fool.
So, I ask again, what minor events in 2015 have the potential to cause a major problem in 2016 for you and your family?
Remember: Intelligence trumps being smart.
For more information, visit www.diamonddirectors.com today. Also, check out our Digital Magazine.
BIO
C.J. Stewart has built a reputation as one of the leading professional hitting instructors in the country. He is a former professional baseball player in the Chicago Cubs organization and has also served as an area scout for the Cincinnati Reds. As founder and CEO of Diamond Directors Player Development, CJ has more than 12 years of player development experience and has built an impressive list of clients, including some of the top young prospects in baseball today. If your desire is to change your game for the better, C.J Stewart has a proven system of development and track record of success that can work for you.