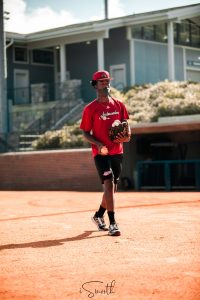 This year was supposed to be a year of vision. But nobody envisioned that a once in a century pandemic would cause so much chaos. The 2020 MLB season will start this month and, with all of the safety precautions, and rules and regulations related to playing the game this year, there are two things that Major League hitters have that you don't right now:
Lots of grit.
Lots of skills.
Grit
I define grit as the relentless pursuit of purpose. To be relentless is to never give up. To be gritty is to be committed and disciplined. Commitment is a promise you make to yourself, for yourself. Discipline is doing what needs to be done—even when you don't want to do it.
How to get grit
Set a goal that requires commitment and discipline.
Establish consequences if you quit.
Having grit keeps you from quitting and helps you develop skills.
Skills
Talent is what you do well. Habits are what you do well repeatedly without thought. Skills are what you do well repeatedly without thought while under stress.
Major League hitters have skills that they have developed by practicing and playing under pressure.
How to get skills
Set a goal that requires commitment and discipline.
Make sure that the goal makes you want to quit.
It takes 10,000 hours of deliberate practice to develop a skill.
So get going because "skills pay the bills."
To help keep your skills sharp, we have introduced a new type of Skill Build—our Virtual Skill Build, where I can help you develop hitting skills anytime, anywhere using anything. Check it out.
Remember: Intelligence tops being smart.
For more information, visit www.diamonddirectors.com today. Also, check out our Digital Magazine.
---
C.J. Stewart has built a reputation as one of the leading professional hitting instructors in the country. He is a former professional baseball player in the Chicago Cubs organization and has also served as an area scout for the Cincinnati Reds. As founder and CEO of Diamond Directors Player Development, C.J. has more than 12 years of player development experience and has built an impressive list of clients, including some of the top young prospects in baseball today. If your desire is to change your game for the better, C.J. Stewart has a proven system of development and track record of success that can work for you.