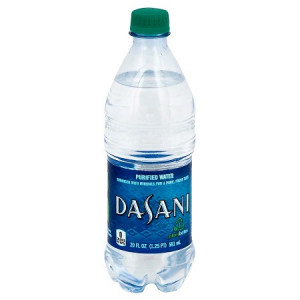 What is one of the greatest assets a coach can have today? While things like teaching fundamentals, managing game situations and knowing his players strengths and weaknesses are all important, great coaches are the ones who communicate well.
Remember this formula:
Great – above normal
Coach – to move people
Communicate – to succeed in sharing information that moves people
Well – in a satisfactory way
Great communication can be compared to a bottle of Dasani water with that small green cap. The water is clear unless you add Dasani Drops. The small cap allows you to only drink a little bit until you're finish.
Great communication is all about these three C's:
Clarity – what are you saying coach?
Conciseness – say it to the point coach?
Consistency – stay on point coach?
Coaches who want to transform their players bear the responsibility of being clear, concise and consistent. It's what great coaches do.
I can't think of times when I would ever drink water from a small cap. But the illustration is a reminder to me to be concise when I speak to my Diamond Directors' clients. I don't want to go on and on with scattered and unfocused instruction.
Those clear and concise conversations go something like this:
"In today's game, let's focus on these four things for the sake of development:
Get loaded on time on your first and second at-bat
Get loaded on tempo on your third and fourth at-bat
Let's expect to hit the ball hard two out of four at-bats
Let's expect to get a hit two out of four at-bats
Whatever doesn't work today, we will focus on it and only it at the next practice."
Development is the state of growth and advancement, and getting hits 40 percent of the time is the result of development.
Ask these seven questions of your coach to gain the space to develop.
How do you define develoment in 1-10 words?
What does it take for me to get a hit?
How long does it take for me to master each of those skills to expect to get a hit?
How many hits do you expect me to get per 50 at-bats this season?
What have we done up until this point that should make me expect to get a hit that often?
Will you be disappointed in me if I don't meet that standard?
How will you help me develop as a hitter to meet that standard?
Remember: Intelligence trumps being smart.
For more information, visit www.diamonddirectors.com today. Also, check out our Digital Magazine.
BIO
C.J. Stewart has built a reputation as one of the leading professional hitting instructors in the country. He is a former professional baseball player in the Chicago Cubs organization and has also served as an area scout for the Cincinnati Reds. As founder and CEO of Diamond Directors Player Development, CJ has more than 12 years of player development experience and has built an impressive list of clients, including some of the top young prospects in baseball today. If your desire is to change your game for the better, C.J. Stewart has a proven system of development and track record of success that can work for you.