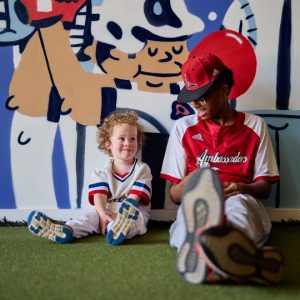 In amateur baseball, there is no better time to fail than in the fall. Fall baseball (August-October) is when my hitters try new things to determine what works and what doesn't. Ask any successful baseball player and he or she will tell you that learning from failure yields success and separates the best hitters from the rest.
To get a more insightful look at how some players approach swing development in the fall, I sat down with L.E.A.D. Ambassador, Jackson Norflis.
What's one new thing you're committed to working on as a hitter this fall?
I am committed to getting stronger. I have already been taught the basic skills of being an impactful hitter, but I have always lacked strength. I have recently started working out in the weight room and began eating more proteins to balance my workouts.
How do you know if you're having success working on that one thing in your games?
When my exit velocity of the ball from my bat starts improving in the game, I'll be able to recognize that I am experiencing success working on that aspect of hitting. This would allow me to hit more line drives, and be able to truly exploit my raw talent and speed.
Here's the hitting drill that Jackson is focusing all his time and energy on this fall.
To help keep your skills sharp, we have introduced a new type of Skill Build—our Virtual Skill Build—where I can help you develop hitting skills anytime, anywhere using anything. Check it out.
Remember: Intelligence tops being smart.
For more information, visit www.diamonddirectors.com today. Also, check out our Digital Magazine.
C.J. Stewart has built a reputation as one of the leading professional hitting instructors in the country. He is a former professional baseball player in the Chicago Cubs organization and has also served as an associate scout for the Cincinnati Reds. As founder and CEO of Diamond Directors Player Development, C.J. has more than 22 years of player development experience and has built an impressive list of clients, including some of the top young prospects in baseball today. If your desire is to change your game for the better, C.J. Stewart has a proven system of development and a track record of success that can work for you.