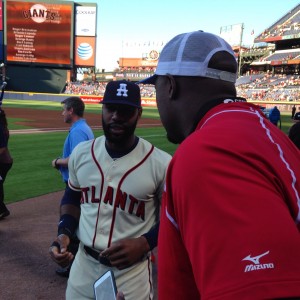 There is so much debate about whether fall baseball is important or not. Long gone are the days when baseball was a recreational sport (and the lucky ones headed off to play in college and the pros). Thanks to all the improvements to the technology of the game, the facilities and the coaching information, baseball is just as competitive as passing the bar exam.
This blog is a perfect medium for coaches and players who are committed to excellence.
So, let me say this: Playing fall baseball is important. But before you do, get assessed by a professional hitting instructor. You must do this before your swing habits can be built, and then converted to a skill for competition and maintained.
Repeat: Get assessed first.
I get it – football competes with baseball in the fall. This possesses a challenge for the kid who loves baseball, but also is committed to being on the gridiron. I played both fall sports in high school and it forced me to prioritize my time. Twenty-four hours in a day is enough time to get a lot done if you're focused. My goal was to play professional baseball, and I did.
At the very least, you need four at bats per week to assess your swings and about 40 minutes of reps to prepare for those four at bats per week.
Here's the other thing: Playing baseball in the fall is important if you want to compete in the spring. Competing and playing are two different words, with very different meanings.
To play baseball, you simply have to walk on the field and participate. But to compete, you must have the necessary skills – talents that are at least equal to your competition.
Elite pitchers can repeat their delivery 60 percent to 70 percent of the time. How often can you repeat your swing? The fall is a great time to evaluate that. If you can't repeat it 60 percent to 70 percent of the time, you aren't elite.
The good news is that baseball is a sport filled with rewards if you have the ability to make adjustments. Use the fall to assess your tools, so that you can build the right habits in the winter, convert those habits into skills in the spring, and then maintain them in the summer.
So, if you ask me, playing fall baseball is important, especially if you don't want to play the blame game in the spring.
"My swing isn't working."
"I have to find a bat that works."
"My coach is always changing my swing."
It's time to take charge of your swing in the fall. You won't find a more relaxing time of the year to hit. I know you're trying to make the No. 1 travel team and you feel stressed. And I know you're attending showcases and scouts are watching. I get it.
But you better know who you are before you try to impress somebody else. If you win with the mask of cockiness and the swag costume on, you're letting yourself down.
Here's the bottom line: Understand the true meaning of development and you'll win. And you know? You'll deserve it. If you don't, you won't.
Remember:
Fall = Assessment
Winter = Build
Spring = Convert
Summer = Maintain
Good hitters don't work hard; they work smart.
For more information, visit www.diamonddirectors.com today.
BIO
C.J. Stewart has built a reputation as one of the leading professional hitting instructors in the country. He is a former professional baseball player in the Chicago Cubs organization and has also served as an area scout for the Cincinnati Reds. As founder and CEO of Diamond Directors Player Development, CJ has more than 12 years of player development experience and has built an impressive list of clients, including some of the top young prospects in baseball today. If your desire is to change your game for the better, C.J Stewart has a proven system of development and track record of success that can work for you.