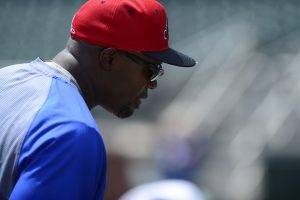 Why do parents tolerate bad coaches? It's a question I have been asked a lot over the years. If you're looking for an answer you can remember (and relate to), here's why:
S – Scared to challenge coaches
T – It's taboo to talk to coaches
O – Open-mindedness to a fault
P – Problematic for the coach
My response to why I believe parents tolerate bad coaches is based on my experience as a bad coach. I've been coaching professionally as a baseball swing coach for 20 years with more than 30,000 hours of instruction under my belt. In my younger coaching days, I was three things: arrogant, ignorant and intolerant. It's amazing I was able to make a living for all three of those negative qualities.
In the end, I was able to survive as a coach because I believe parents were afraid to challenge me as a coach. It's taboo to talk to coaches. They were open-minded to a fault and it can be problematic.
Scared
Some parents are simply scared to speak to travel baseball coaches. Parents want the best for their children, and baseball parents specifically want their sons to become the best baseball players. Being the best at baseball provides self-confidence, recognition and, ultimately, a baseball scholarship or being drafted to a professional team.
Travel baseball coaches are held in high regard because we're considered as the gate keepers for access to college baseball coaches and professional scouts. Many parents are afraid to confront bad travel ball coaches because they feel their son will lose out on opportunities if they aren't on their "good side."
When good parents are afraid of bad travel ball coaches, they hurt their sons mentally and emotionally. Thus, it becomes an inside job for the parents.
Taboo
Playing baseball and coaching aren't the same. Just because a coach was a good player in his day doesn't mean he can coach. When you visit your doctor, do you expect to receive a diagnosis and treatment? Well, the word coach forces the same demands as a doctor. A coach should be able to diagnose and treat problems.
I played Division I and professional baseball, and became a professional baseball coach because of the money. I tried to avoid going back to college. I wasn't doing it because I wanted to help kids achieve their goals. I also didn't know any coaches in the industry who had a method of development to support the kind-hearted comments that were made like, "I want kids to be the best that they can be" or "I coach because I love the kids."
That all sounds good, but players and parents hire coaches for an outcome. By making the act of talking to coaches taboo, we don't have to talk to the parents and reveal our ignorance. Why? It's taboo.
Open-mindedness
Open-mindedness is all about being receptive to new ideas, and that's cool, until it ain't cool. Parents want their kids to be resilient, and often times depend on coaches to lead the way on this. Parents know their children won"t always have teachers, peers and, in the future, employers that will always have their sons best interest at heart. So, tolerating a bad coach now can prepare them for bad relationships in the future.
Toleration of a bad coach because of open-mindedness can cause a loss of peace of mind in the future.
Problematic
Coaching for some of us is the one place we can be king. And we take advantage of this privilege in a negative sense. For most travel baseball coaches, coaching is a volunteer-based position, which for many, come after a full day at work. We grew up playing baseball, but there are three things that hinder us from being the best version of ourselves as a baseball coach:
We never reached our full potential as a baseball player and we are bitter.
We are working at a job that we don't like that doesn't pay well.
We invest more in learning the latest baseball drills rather than personal development.
These three things rear their ugly self when we show up to the field and unknowing bully kids. This was me 15 to 20 years ago.
Why did I change? It was because I eventually faced off with a parent who said "enough was enough" with respect to me disrespecting them and their son. They were about to become a problem for me.
Parents often times tolerate bad coaching because they don't want to be a problem for the coach. When parents become a problem, his days of coaching are near the end.
Conscious parents realize that some coaches simply don't know how to coach, but want to learn. Some are under the pressure to win games to validate themselves and their program, and some are just bad influences on kids.
It's a feeling of being stuck when you don't know why your son's coach acts the way he does. Being stuck limits you with regards to what you feel you can say or do to him. Oftentimes, you feel sorry for him and are afraid for him because you know you can choose to be a problem for him.
Bad coaches shouldn't be tolerated for you son's sake. Rather than tolerating a bad coach, act:
A – Attention
C – Confront
T – Talking
Pay attention to coaches with respect to how they treat their players. You know what to look for.
Confront coaches in a manner that encourages them to talk to you. Treat them the way you want to be treated.
Now that you have the coach talking to you, be a good listener. He may share problems he's having that you can help him solve.
Remember: Intelligence tops being smart.
For more information, visit www.diamonddirectors.com today. Also, check out our Digital Magazine.
___________________________________________________________________________
C.J. Stewart has built a reputation as one of the leading professional hitting instructors in the country. He is a former professional baseball player in the Chicago Cubs organization and has also served as an area scout for the Cincinnati Reds. As founder and CEO of Diamond Directors Player Development, CJ has more than 12 years of player development experience and has built an impressive list of clients, including some of the top young prospects in baseball today. If your desire is to change your game for the better, C.J. Stewart has a proven system of development and track record of success that can work for you.