If you want to give your loved one a gift, December is one of the most important months of the year. If you want to become a great hitter, August is the most important month. Here are three reasons why.
No. 1 – Try something new
As a hitter, you watch your favorite MLB hitters like Mike Trout and Bryce Harper, and then you dream of hitting like them. Meanwhile, your coaches tell you to move your hands here and your foot there. In August through October, you must do what feels good to you, no matter how weird it looks to others. Remember, the fundamentals of hitting include:
Stance/Load
Timing
Tempo
Tracking
Approach
Contact
Extension/Finish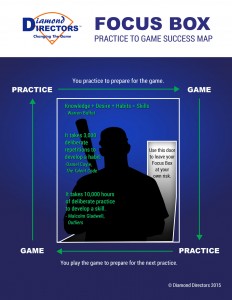 Try hitting from a new position with your hands in your stance and load this fall. Get a lot of extension. Try a different finish. You won't know what works best until you try.
No. 2 – Look at what's working
Hunter Pence is a 6-foot, 4-inch right handed hitter with a very non-traditional and choppy-like swing. This approach has worked for him throughout his a career, culminating in a Major League batting average of over .280 and more than 190 home runs. Here's the deal, productive at bats lead to hits in games, while pretty swings win compliments from team moms.
Put your hands and feet wherever you want to this fall, as long as you do the following.
Be on time and on tempo
Track pitches of varying types, speeds and locations
Start and keep a short approach to the ball
Make hard contact
Maximize your extension with a high finish to produce power
Major League hitters will find a way to hit the ball hard 50 percent of the time in order to get a hit 30 percent of the time. Here's what a productive at bat looks like:
See at least six pitches, regardless of the outcome
Hit the ball hard, regardless of the outcome
Draw a walk
Execute an offensive strategy such as a hit and run or advance a runner
When you achieve productive at bats 50 percent of the time, it often leads to hits 30 percent to 40 percent of the time.
No. 3 – Look at what's not working
How do you know if something isn't working? If I were you, I'd base it strictly off of productive at bats. The word productive is a powerful word that isn't limited to hits. Most young hitters want the product (the hit) without the process.
When something isn't working over a period of time, you should try something different. This doesn't mean that it's the end of the world when you go hitless. Focus on preparing yourself in practice to have 50 percent productive at bats in your games.
Remember that your practices prepare you for games, and your games prepare you for your next practice.
Here are three drills that I do with my clients by the thousands of reps to prepare them to have productive at bats by the thousands:
1. You can time a pitcher's delivery without swinging the bat. Focus on being on time for the above average fastball, average fastball and below average fastball, so that you can track pitches. It takes 3,000 reps to build a habit so get going. Click here to learn more about timing.
2. One of my favorite tempo drills is the Hop Drill. Focus on the speed of your body when you load so that you can track pitches. It takes 3,000 reps to build a habit, so get going. Click here to learn more about tempo.
3. My tracking drill will help you have more productive at bats. The drill is simple, but can be challenging. Find the worst batting practice thrower you can find. This person should only be able to throw one good pitch per 10. This drill will help you develop patience and discipline. Discipline is doing the right thing when you don't want to. Most undisciplined hitters only want to get in the cage and swat at every pitch. I will repeat – it takes 3,000 reps to build a habit, so get going. Click here to learn more about tracking.
The difference between being ordinary and extraordinary is doing a little extra.
Remember: Intelligence trumps being smart.
For more information, visit www.diamonddirectors.com today. Check out our digital magazine.
BIO
C.J. Stewart has built a reputation as one of the leading professional hitting instructors in the country. He is a former professional baseball player in the Chicago Cubs organization and has also served as an area scout for the Cincinnati Reds. As founder and CEO of Diamond Directors Player Development, CJ has more than 12 years of player development experience and has built an impressive list of clients, including some of the top young prospects in baseball today. If your desire is to change your game for the better, C.J Stewart has a proven system of development and track record of success that can work for you.