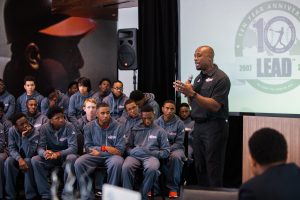 Some coaches, scouts and fans refer to players as being athletic as if it's a four-letter profane word. Athleticism is all about being able to think critically and respond quickly. Good athletes do three things very well:
They get things done even when they don't have all the fundamentals.
They never complain and blame, because their ability to adjust is a must
I train my hitters to execute the fundamentals. But I also make sure I don't coach the athleticism out of them by preventing them from doing tough stuff.
Doing tough stuff forces you to rely on four A's:
Attitude – How you act
Awareness – Knowledge about situations
Adjustments – How you respond
Aptitude – Your ability to learn and apply
Here are three things that coaches say that don't phase athletic hitters:
"You can't"
"You won't"
"Don't"
Athletic players are often misunderstood and under-coached because most coaches weren't as good as them. So coaches will say things like…
"You can't lunge and hit those pitches." Two pitches later the kid hits a walk off home run by lunging at a pitch that was out of the strike zone.
"You won't be able to get a lot of base hits starting your hands in that position in your stance." Meanwhile that same kid led the league in batting average by 75 points.
"Don't swing at pitches on a 2-0 count." During the season the kid hits five home runs off 2-0 count pitches that were strikes.
Having great hitting fundamentals is a great thing. But when all else fails, be athletic.
For more information, visit www.diamonddirectors.com today. Also, check out our Digital Magazine, Changing the Game.
__________________________________________________________________________________
C.J. Stewart has built a reputation as one of the leading professional hitting instructors in the country. He is a former professional baseball player in the Chicago Cubs organization and has also served as an area scout for the Cincinnati Reds. As founder and CEO of Diamond Directors Player Development, CJ has more than 12 years of player development experience and has built an impressive list of clients, including some of the top young prospects in baseball today. If your desire is to change your game for the better, C.J. Stewart has a proven system of development and track record of success that can work for you.