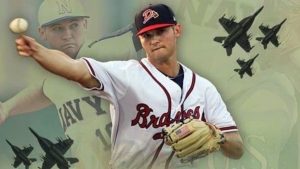 I've been coaching professionally for 20 years. Over the years, I've learned that it takes 10,000 hours to develop a skill. In my time, I've logged more than 30,000 hours as a coach developing Major Leaguers, politicians, pastors and teachers, to name a few.
Of all the people I have helped along the way, Stephen Moore is one of my all time favorite clients. I began training Stephen while he was in middle school at The Walker School, where he later graduated. He played for 6-4-3 DP and later graduated as a student-athlete (baseball) from the U.S. Naval Academy.
Because of his immense commitment and discipline, he was drafted in the 10th round of the 2015 Major League Baseball draft by the Atlanta Braves, where he later signed.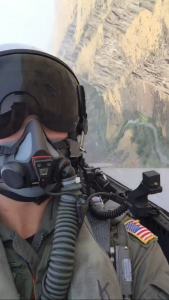 Last week I received a call from Stephen that I've been waiting on. This month, he will be participating in his first war mission, where he will be stationed on a aircraft carrier and fly F18s on assignment.
I recently asked Stephen some questions about how to develop a skill. February through April are the months that my Diamond Directors clients focus on converting habits to skills. Skills is what you repeatedly do without thought while under stress. Here are Stephen's thoughts:
How do you define the word skill?
I would define it as a distinct capability (or set of capabilities) harnessed for expertise across a discipline (or disciplines).
What are the top three skills that you have?
My top three are work ethic, determination and discipline.
What "core values" must you have in order to develop those skills?
In my opinion, one of the most important core values to develop and harness is care – care of others and care of self. You must truly care about what you're doing, about how you do it and about what end result you seek. At the same time, it's just as important to have that same care for those close to you and those around you, regardless of whether or not they have those same cares and aspirations for you. It will help give you the confidence and passion to succeed and love every aspect of what you do.
Remember: Intelligence tops being smart.
For more information, visit www.diamonddirectors.com today. Also, check out our Digital Magazine.
_________________________________________________________________________________________
C.J. Stewart has built a reputation as one of the leading professional hitting instructors in the country. He is a former professional baseball player in the Chicago Cubs organization and has also served as an area scout for the Cincinnati Reds. As founder and CEO of Diamond Directors Player Development, C.J. has more than 12 years of player development experience and has built an impressive list of clients, including some of the top young prospects in baseball today. If your desire is to change your game for the better, C.J. Stewart has a proven system of development and track record of success that can work for you.