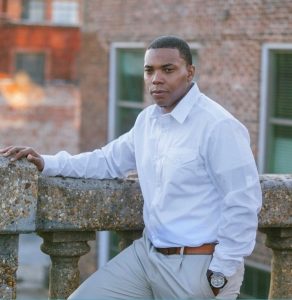 "If you don't know where you are going, any road will get you there." — Lewis Carroll
There are 30 Major League Baseball teams and each have an active roster limit of 25 players. That's 750 players. Last year, more than 490,000 boys in America played high school baseball. Most who are playing high school baseball this upcoming spring dream of becoming a Major Leaguer, but the majority of them will purchase tickets for MLB games in their adulthood rather than "be" the ticket on the field.
Most of the men who have earned the opportunity to play in the Majors are there because of a strong why, followed by the what.
Context — Why you do what you do
Content — What you need to know to do what you need to do
Contest —- When you do what you need to do
I recently spoke to three of my baseball colleagues and asked them about the importance of getting ready for spring baseball:
What are one to three things high school hitters should do in December to get ready for the spring?
Daryl Monroe, New York Yankees, Professional Scout
For me, the off-season is there for two things: drill work and physical conditioning. So here are three items that hitters can focus on to help accomplish those two areas of focus.
Eye/hand coordination drills — These would include drills with a "thunder stick" type bat or broom handle. And work on hitting small Wiffle balls or small, soft baseballs. This is crucial to developing bat-to-ball skills.
Tee work & front/side toss drills — These drills can help with muscle memory and barrel manipulation.
Work on core strength — Make sure to work on this area of your body during physical condition. A lot of the power generated in the swing derives from core muscles: rear end, hips, abdominals and obliques.
In conclusion, I would de-emphasize work in the batting cage. There will be plenty time for that in the spring. Really work on the drills and the strength portion of training during the winter months. These are also activities you can accomplish on your own without the assistance of a teammate or coach.
Reggie Hollins, Tuskegee University, Head Baseball Coach
50/50 hitters position — Learn to how to consistently get back to the center of their bodies at the hitters position.
If the body is in a good strong balance position, we can not only make good decisions on when and what to swing at, but we give our eyes an opportunity to track recognition of a pitch.
Consistent Bat Path — Each hand has a roll to play during the course of a swing. It is important that hitters begin with one hand progression hitting drills off the batting tee or a Front Toss. This will activate the correct feel of hand path and staying through the baseball. This also limits and builds you away from two common flaws: casting and early rotation.
Pitch Selection/Driving Breaking ball — What separates good and bad hitters at the college level is the ability to swing at strikes, pitches around the zone and the ability to drive the breaking ball. When the task is improved upon, this allows the hitter to stay relaxed and gain confidence that in a live game setting his eyes will consistently recognize the good pitches. Also, if he could understand the three components that breaking balls have (height, tilt, depth), it would help identify which breaking ball to take and which one to swing at.
Marcus Salter, Ronald McNair High School (DeKalb County), Head Baseball Coach
Confidence — Hitting the ball where it is pitched
Discipline — Finding the pitch they can handle (drive) routinely
Consistency — Tee work for proper bat path, hitting the ball square (controlling the barrel) and working the middle third of the field
Remember: Intelligence tops being smart.
For more information, visit www.diamonddirectors.com today. Also, check out our Digital Magazine.
---
C.J. Stewart has built a reputation as one of the leading professional hitting instructors in the country. He is a former professional baseball player in the Chicago Cubs organization and has also served as an area scout for the Cincinnati Reds. As founder and CEO of Diamond Directors Player Development, C.J. has more than 12 years of player development experience and has built an impressive list of clients, including some of the top young prospects in baseball today. If your desire is to change your game for the better, C.J. Stewart has a proven system of development and track record of success that can work for you.