Fall baseball can be stressful for the players. It can also be stressful for parents. Because I work closely with every family going through the process, I asked two of my parents to share their thoughts about fall baseball and its stress points. Here is what keeps them up at night: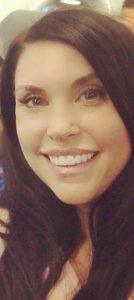 Lucy Pinson
What is the purpose of fall baseball?
Fall ball is a time to get more reps to prepare for spring ball. After the summer season is over, workouts and lessons increase to focus on improving. Fall ball gives every player an opportunity to see some of their hard work in action.
How do you define "baseball development"?
It is about getting better, recognizing deficiencies, and focusing on improving every aspect of the game.
Some coaches say that "fall baseball' is the time to develop. Explain how some coaches have allowed you to develop in the fall and/or how they have prevented them from developing?
I think sometimes fall ball is just used as practice. Any time you step on the field for a game, I believe 100% should be given.
What causes you the most stress as a parent during the fall baseball season?
Not having enough practice to prepare for the season can be frustrating. Travel baseball is an investment of time and resources. When the boys are not given adequate time to improve as a team and given the opportunity to succeed, it can also be frustrating.
What do you do to help solve this stressor?
Cash works hard on his own to improve physically and mentally. He competes against himself to get better each day, and I try to support and encourage my son and give him access to best training possible.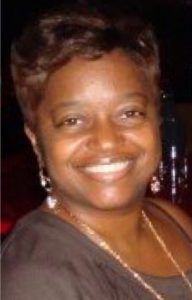 Toshia Ingram
What is the purpose of fall baseball?
It is an opportunity to strengthen the weaknesses and perfect the strengths with regards to skills and technique. Fall baseball is a good time to mentally reflect on where you stand at this point in your baseball life/career. It is an opportunity to reset goals, expectations and depending upon the age and/or grade of the player. It is also time to be honest with yourself regarding—whether baseball is for you, how committed are you to the sport and your development, and whether or not you have an honest shot at taking baseball to the next level. It proves what baseball means for you.
Fall baseball is also the perfect time to for the Six R's: Realign, Redefine, Redevelop, Reflect, Refocus and Regroup, whether it be mentally, spiritually, emotionally or physically.
How do you define "baseball development"?
Baseball development to me is the process of growth, progress and change. I think baseball development should have a curriculum, lesson plan or guideline(s). It should be broken down into multiple levels or phases, such as Fundamentals, Practice, Execution and Regroup.
Baseball development is ongoing. When you are honing in on a craft, you never stop developing. As the sport of baseball changes, so does the players, bigger, better, stronger; therefore, there is no such thing as an off season. You have to go back to the basics/fundamentals of baseball skills and techniques; baseball literacy, physical training, mental well-being.
Practice is important—the mechanics, skills and technique repetition, injury prevention, minimizing errors, exercising teamwork, promoting healthy eating habits, nurturing well-roundedness, mastering situational intuition, etc.
Seek opportunities to play live games to execute what you've practice. Seek opportunities to execute what you have practice by working with others individually. Regroup on what you can do better, what you did wrong, study your competitors—how did the other team play, what can I learn from their errors or the things they did well?
Some coaches say that "fall baseball' is the time to develop. Explain how some coaches have allowed your son to develop in the fall and/or how they have prevented them from developing?
I've always kept my son in baseball and other activities year round. There are two ways I feel coach prevent athletes from developing: mental/emotional abuse and not allowing fair play. Most coaches have allowed my son the opportunity to develop by playing games, providing honest constructive feedback, suggestions and advice, affording him the opportunity to develop by utilizing gym and sports facility memberships (such as batting cages) and through practices.
I've only experience one fall season where I would blame the coach for not developing my son, years ago when playing fall baseball with a travel ball team, where my son did not receive a fair opportunity to play in live games. I feel it was due to "daddy ball" favoritism.
But my son receives another opportunity to play with different team where he received more field time. While coaches can prevent athletes from developing on that coach's team, it should never stop or halt, that players' individual development.
What causes you the most stress as a parent during the fall baseball season?
As a parent my stress is the same. It is about helping my son prevent an injury. Figuring out how to be the best support for him when he's stressed. But as a parent of a 2020 graduate—fall 2018 and fall 2019—have been my most stressful years ever.
These two seasons come down to the wire of truth and realization: Is my son good enough—good enough for whom or what college level team, DI or DII? Will he get to play on a college level? How did he fair at this camp or that showcase,? Who is his competition? What should I be doing as a parent to get him ready? Am I missing out on opportunities? Should I be calling this coach, that coach? Can I hire an agent or scout? Can I even afford an agent or scout? How do I know I've made or am making the right decision? These are the stressors I'm experiencing at this time as it relates to baseball as a whole.
What do you do to help solve this stressor?
Honestly, I haven't quite figured out how to solve all my stressors—other than prayer. My prayers have been me seeking guidance from God, asking for clarity, guiding my steps and decisions for my son, praying over him and his talents and academic achievements, seeking to be led to the right sources and resources for our best interests. I'm taking each stress, dissecting it with a plan or action, asking questions, performing research, being active and proactive and maintaining optimism, while nurturing my son with honesty, tough love and promoting positivity.
In the end, I believe and have faith that whatever path God has ordained for my son, he will be successful and we will be thankful and accepting.
Diamond Directors has been providing the blueprint of success for diamond sports athletes since 1998. Let us assess your swing in our next Hitting Combine.
Remember: Intelligence tops being smart.
For more information, visit www.diamonddirectors.com today. Also, check out our Digital Magazine.
---
C.J. Stewart has built a reputation as one of the leading professional hitting instructors in the country. He is a former professional baseball player in the Chicago Cubs organization and has also served as an area scout for the Cincinnati Reds. As founder and CEO of Diamond Directors Player Development, C.J. has more than 12 years of player development experience and has built an impressive list of clients, including some of the top young prospects in baseball today. If your desire is to change your game for the better, C.J. Stewart has a proven system of development and track record of success that can work for you.