When summer baseball is over for 2015, it will, in fact, be over. The question is, "Did you get anything out of it?" Here are three questions you need to answer to help you understand your most important takeaways from this summer.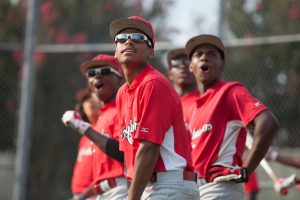 Do you still want to play?
I recently asked a 5 year old name Sam what he wanted to be when he grew up. He quickly and confidently replied that he wants to be a Major League Baseball player. That's not an odd response at all, considering that millions of 5 year old boys have the same dream.
But here's the deal. Most of my readers aren't playing baseball as a recreational activity, and baseball is a difficult game to master. If you've played against good to elite teams this summer, I'm sure you've had some good games and bad games. Baseball has a way of exposing physical and mental weaknesses, so the question is, "Do you still want to play and why?"
Do you want to play in college or the Majors?
Do you want to play so that you can travel the world?
Do you want to play because it makes your parents happy?
The more you play baseball, the more challenging it gets. As you go, it requires more of your time and money for practices and games. This summer will mark the end of a calendar year of baseball, which means fall is next. Do you still want to play and why?
Tip of the Week: 10-2-10 Drill 
Do you have the right team to help your dreams come true?
So, you still want to play this difficult game. You still have dreams of playing in college and the Major Leagues. To make this dream come true, you better have a good team of coaches and supporters. Everybody has a lane to stay in and here's how it works for my clients.
25% of the pie is you
25% is for your family and any supporters
25% is for your team of coaches, from high school and travel ball
25% should belong to some awesome skill coaches that help you with hitting, etc.
What do I need to try in the fall?
As we draw closer to the end of the summer, you would be wise to know exactly what you need to focus on in the fall. The fall is all about trying new stuff. It's the time of year for assessment.
Remember: Good hitters don't work hard; they work smart.
For more information, visit www.diamonddirectors.com today. Also, please check out our eMagazine.
BIO
C.J. Stewart has built a reputation as one of the leading professional hitting instructors in the country. He is a former professional baseball player in the Chicago Cubs organization and has also served as an area scout for the Cincinnati Reds. As founder and CEO of Diamond Directors Player Development, CJ has more than 12 years of player development experience and has built an impressive list of clients, including some of the top young prospects in baseball today. If your desire is to change your game for the better, C.J Stewart has a proven system of development and track record of success that can work for you.