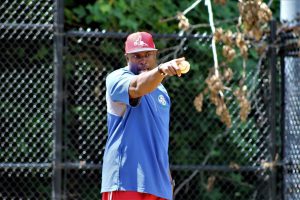 What frustrates you the most about Travel Baseball? When it comes to frustration, I truly believe when you get to that point, solutions emerge. I started coaching at East Cobb in the late '90s. The Atlanta Braves were dominating and there was a boom of private baseball instruction. I had no idea how to coach and parents had no idea what criteria was needed to be a good coach.
While it was simply trial by fire, it paid off over time.
I remember like it was yesterday – the late '90s. That's when Perfect Game (PG) introduced its regional showcases in Florida. The events enabled hundreds of the region's top players to be in the same location. It was a godsend to for scouts to evaluate talent. I was able to help dozens of players from the Southeast region prepare for the showcases.
Shortly afterward, PG disrupted the Travel Baseball industry by introducing its wooden bat tournaments. The events quickly helped separate the good pitchers and hitters from the bad ones, while also attracting professional scouts in droves.
Over the years, Travel Baseball has become loved by many and hated by others. For me, I happen to love it, even though it can be frustrating.
I've been a professional swing coach for 20 years, helping to develop a number of Major Leaguers, first round draft selections, and collegiate and high school All-Americans using my hitting methodology called AT-BATS.
I love Travel Baseball because it enables my players to compete against players from around the country. This helps them evaluate their talent against others, while gaining an understanding of what they need to improve in their short-term and long-term baseball goals.
I get frustrated with Travel Baseball because the complexity of the environment causes anxiety among players and parents. It forces me to cut through all of it before I can begin teaching a player how to play the game.
I recently asked three of my friends what frustrates them the most about Travel Baseball. Here's what they had to say: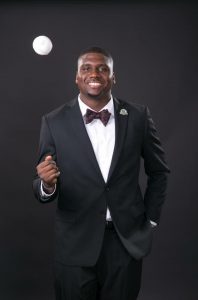 Desmond Stegall, Head Coach, L.E.A.D. Ambassadors
The thing that frustrates me the most about Travel Baseball is the influence of power/exposure in these money-making organizations, meaning most players feel like they have to be in a certain place or play for a certain organization to be seen by college or pro scouts.
I can speak to the baseball players I deal with at L.E.A.D. You find some of them who feel they can be better coached or have more opportunities playing elsewhere. Most of that stuff is smoke and mirrors to get your money and help that organization grow.
Today, you will come across some travel ball facilities and organizations that have connections and networks to expose you to the next level, but I feel that the hype for every player to take that is increasing.
I won't name any names, but I remember when I was playing. Most of my peers looked at me sideways because I never wanted to play for "that" all-star team or "that" coach. Instead, I played for an organization that focused on my development – one that helped me achieve my ultimate goal of playing baseball at the next level.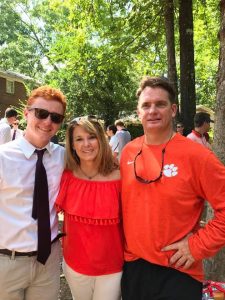 D.J. Huyck, former Travel Ball parent
In Travel Baseball, as a general thought for a lot of the organizations, but not necessarily all organizations, the premise was that you needed to play baseball year-round and train year-round if you wanted to play baseball at the next level. The common theme was that when you get to high school you will need to specialize in one sport.
I have never bought into that philosophy – on any level – and, unfortunately it is creeping down to even younger ages (when a kid turns 13, if not sooner). That's a major mistake. In turn, it is why we will continue to see kids have arm and shoulder injuries, among others, earlier and earlier in their sports career.
Too many coaches in all sports are promoting too much specialty versus play as many sports as you can to help make you better at each and every one you play. They'd say they wanted those two- to three-sport athletes, but their actions would not show that. It left the parents and players feeling like they were behind, causing way too much stress out if they played multiple sports.
As a coach, I continue to see players and parents wanting to position themselves to be "for hire" if a team or organization wants them to play in any one given tournament to help them win, even though the team didn't have injured players, etc. I never saw this as a sense of loyalty and commitment. It was more about how I can advance my kid on "good" teams, regardless of what it was doing to that team and its roster. It became more about winning versus developing young players to compete at the highest level.
I always felt the goal of Travel Ball was to develop the player, take the talent that each one has and improve upon it so he could play at the next level – if that is what he wanted. Not everybody needs or should play Travel Baseball. The amount of travel teams out there has diluted the overall talent, in my opinion.
So, not only does that have an impact on the teams you're competing against, but it also has an impact on each team's players. Now you are seeing far too many position players because organizers need the numbers to make the travel program work for their organization and team budget.
What does that all mean to the player? He gets a potentially diluted group of teammates – three to five players who are all of the same caliber and the rest who are below their caliber. As a coach, you now must have kids fight for playing time.
I am a firm believer that the only way a player is going to get better is to play. He needs to get reps. The game is about success and failure; therefore, he needs to get those opportunities. This is what makes him better. It teaches him how to handle the mental aspect of the game. Not everyone gets playing time or a trophy because he paid. You have to earn – and continue to improve – to make your way.
Mike Strickland, Head Baseball Coach, The Marist School, Team USA 15U
My No. 1 frustration is that kids are losing the art of valuing and focusing on every pitch. One game leads to the next, and you're playing for another championship the following weekend. Kids today have better skills sets than ever before, but they don't understand, honor or adapt within the game because of the loss of urgency as described in the above statement.
Remember: Intelligence tops being smart.
For more information, visit www.diamonddirectors.com today. Also, check out our Digital Magazine.
__________________________________________________________________________________________
C.J. Stewart has built a reputation as one of the leading professional hitting instructors in the country. He is a former professional baseball player in the Chicago Cubs organization and has also served as an area scout for the Cincinnati Reds. As founder and CEO of Diamond Directors Player Development, C.J. has more than 12 years of player development experience and has built an impressive list of clients, including some of the top young prospects in baseball today. If your desire is to change your game for the better, C.J. Stewart has a proven system of development and track record of success that can work for you.