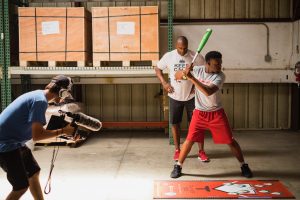 I'm a baseball swing assessment guru. Part of my job involves mapping out a customized strategy for each player I work with. After I assess their hitting, I segment their development into three categories:
Learn how to practice
Learn how to play
Learn how to perform
My work isn't going to get me nominated for a Nobel Peace Prize, but it will allow me to make a connection with my clients. By working together, we can find out where we are, where we are going, how to get there and when we get there.
One of the biggest problems I face is getting people to believe me as a coach. Why? Because the baseball swing development industry's voice is loud and fragmented. Because professional baseball hitting coaches don't need to be certified, anybody can use the "professional" label. And then there are the coaches who parents recommend as being the "best in the business." Unfortunately, too many times these declarations are based on who has the cheapest rate and which training facility is closer to their house.
Hitting is complex. My job is to make it simple. If you want to ensure your child is listening to the right coaching voice, here are three things you must do:
Ask
Tell
Demand
Ask
Ask your coach what his hitting coaching philosophy is. You should get a response with 20 words or less.
Tell
Tell your coach what your child's short-term (one to five years) and long-term (six to 10 years) goals are.
Demand
Demand a plan of development from your coach for your child if he's going to accept your money.
Remember: Intelligence tops being smart.
For more information, visit www.diamonddirectors.com today. Also, check out our Digital Magazine.
---
C.J. Stewart has built a reputation as one of the leading professional hitting instructors in the country. He is a former professional baseball player in the Chicago Cubs organization and has also served as an area scout for the Cincinnati Reds. As founder and CEO of Diamond Directors Player Development, C.J. has more than 12 years of player development experience and has built an impressive list of clients, including some of the top young prospects in baseball today. If your desire is to change your game for the better, C.J. Stewart has a proven system of development and track record of success that can work for you.