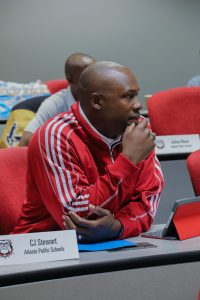 We all have an uneasy feeling when we have to do tough stuff. That uneasy feeling shows up in moments of stress and pressure. Under stress, you have that uneasy feeling because you don't have the knowledge, time, resources and/or energy to get something done.
If you attempted to fly an airplane right now, I am guessing that there would be a certain amount of stress there.
Stress is also felt by hitters when they visit my Hitting Lab for that first-time assessment.
The good news about stress is that achieving success in spite of it helps develop skills. Doing tough stuff over and over under stress causes you to learn what you don't know. Learning how to think this way eventually leads to some level of development. When you learn how to think under stress, you can be positioned to achieve success under pressure.
Under pressure, you have the same uneasy feeling that you had under stress. But under pressure, you do have the knowledge, time, resources and/or energy to get things done.
For some hitters it is stressful to come up to the plate in the last inning with the bases loaded, a full count, no outs and down by two runs. For other hitter that's pressure. The difference comes down to training, which is different than practice.
Systematic – What all are we doing?
Sequential – What are order are we doing it?
Simple – Is it is easy to do?
Specific – This will help me do what?
When we practice, what we are doing must be systematic, sequential and simple. In order to train, it must also be specific.
November through January is the time my hitters build habits and strength by the thousands. February through May is the time they convert their habits to skills by the thousands.
And, as you can see, stress is a must.
Remember it like this: You must apply stress to wooden trees in order to produce wooden bats.
Stress: "I got to make this happen."
You: I can't.
Pressure: "I got to make this happen"!
You: I can.
Remember, it takes 3,000 reps to build a habit and there are seven parts of the swing. That's 21,000 reps to build a habit and another 21,000 to convert the habit to a skill. Here are some Skill Build Drills that you can master in a effort to have a productive spring:
For more information, visit www.diamonddirectors.com today. Also, check out our Digital Magazine, Changing the Game.
___________________________________________________________________________________
C.J. Stewart has built a reputation as one of the leading professional hitting instructors in the country. He is a former professional baseball player in the Chicago Cubs organization and has also served as an area scout for the Cincinnati Reds. As founder and CEO of Diamond Directors Player Development, CJ has more than 12 years of player development experience and has built an impressive list of clients, including some of the top young prospects in baseball today. If your desire is to change your game for the better, C.J. Stewart has a proven system of development and track record of success that can work for you.