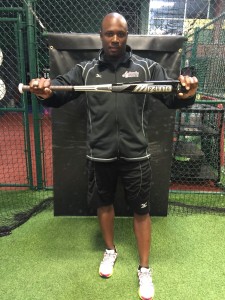 When something is considered trite, it means that it's overused and lacks effectiveness. Coaches unknowingly – and knowingly – often make trite statements. In fact, it's a miserable feeling when you know that you haven't been prepared to compete.  Truth be told, trite statements are simplistic and shallow. And while simple can be effective, a coach is only effective when he is asking deeper questions.
I believe that coaches must say what they mean. They must be clear and keep things simple. If not, the whole process doesn't work. It is fair to say that while coaches can be great men, not all of them are effective as leaders of young men.
This blog is intended to challenge players who often are too afraid to take a stand with the men who are coaching them. I'm among the top 1 percent of instructors on earth based on a proven methodology and process, one that above all else, provides results for those who follow my lead. Because I am a man of integrity, I share all of my baseball development intellectual property for a fee and, often times, at no cost because I've paid the cost.
That said, through my decade plus experience of developing youth and adults of all ages, from where I stand here are seven trite statements that do more harm than good for players:
No. 1 – Stop thinking too much
Critical thinking is the mental fuel for physical performance. It makes you aware that adjustments must be made when you do something wrong, and it allows you to make the adjustments. Making an adjustment simply means you do something different that can lead to you doing something right.
CJ's Simple Perspective: It takes 3,000 reps to develop a habit, another 3,000 reps to convert the habit to a skill, and another 3,000 reps to maintain the skill. If you don't want to think about it, you better get 9,000 good reps in.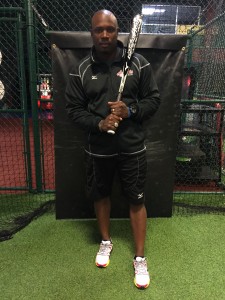 No. 2 – Don't over think it
Over thinking leads to that light bulb "going off" moment. Steve Jobs over thought the mobile phone and came up with the iPhone. Over thinking means you are challenging yourself.
CJ's Simple Perspective: Complicating what's already working is wrong and challenging what's working is right.
No. 3 – Just have fun
It isn't fun when you are struggling. In fact, it's down right miserable when you aren't prepared to compete by your coaches. Coaches have three major responsibilities. First, they must select the right players. Second, they must develop the players they selected based on a methodology and process. Third, they must put the players they selected on the field in game situations to develop. Development is fun and development invites failure.
CJ's Simple Perspective: If you don't like to fail, don't play baseball. If you fail to prepare, you prepare to fail, and baseball won't be fun.
No. 4 – I don't do it for the money
"I don't do it for the money, except when I'm doing it for the money." – Lecrae
The good stuff always has a cost, and that includes good coaching. Coaches have financial obligations like everyone else. The coaches who don't know their value can't offer value.
CJ's Simple Perspective: You get what you pay for.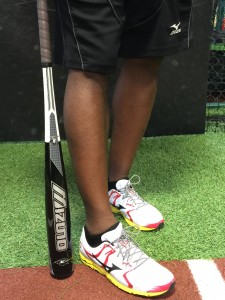 No. 5 – It's not all about me
It may not be all about you, but it starts with you. Who are you and why are you coaching? My assignment to coach comes from God. I know this to be true because of the fruit that is produced when I coach. I'm not only talking about the good feeling of seeing a kid hit his first home run. I'm talking about watching him do it at his dream college or MLB team on his first at bat. My clients follow me. We are Diamond Directors.
CJ's Simple Perspective: If your coach fails to believe in himself, you may have to do the same. Being humble doesn't mean you can't be confident.
No. 6 – Hard work pays off
True, but not all the time. Most often, hard work makes you tired. But it also can cause injuries, so be smart. The only way to develop in a smart manner is to be coached by a smart coach. Here are three questions to ask of your coach to protect you from the negativity of hard work:
What are we doing?
Why are we doing it?
How do I measure my progress?
CJ's Simple Perspective: Ignorance is bliss until it isn't. When you know better, you should do better.
No. 7 – Trust in yourself
Everywhere you go, you are there. You know how you feel and you know what you want. You are able to trust yourself when you know what you are doing. Knowing what to do and being able to do it makes you intelligent. Read that again please, only this time, read it out loud. When a coach says, "Trust yourself," it is a shallow and simplistic statement that often is an indication that he doesn't know what else to say to help you. I've had to learn that often the best advice is no advice.
CJ's Simple Perspective: Being an excellent fighter pilot for the Navy is easy when you know what you're doing and why. The same is true for being an excellent baseball player.
You now have a voice, so be smart about how you use it.
Remember: Good hitters don't work hard; they work smart.
For more information, visit www.diamonddirectors.com today.
BIO
C.J. Stewart has built a reputation as one of the leading professional hitting instructors in the country. He is a former professional baseball player in the Chicago Cubs organization and has also served as an area scout for the Cincinnati Reds. As founder and CEO of Diamond Directors Player Development, CJ has more than 12 years of player development experience and has built an impressive list of clients, including some of the top young prospects in baseball today. If your desire is to change your game for the better, C.J Stewart has a proven system of development and track record of success that can work for you.