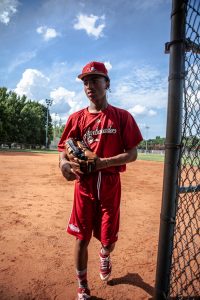 The concept of being a prospect deals with your future. Are you a prospect? If you answered yes, what is your pursuit? Pursuit deals with the why, what and who.
Why do you want to be recognized as a prospect? When I was in the Minor Leagues with the Chicago Cubs, I wanted to become recognized as a prospect because it set me a part from the hundreds of other players in the organization. Being a prospect also meant you were on track to becoming a Major Leaguer.
As the old saying goes, you have to be careful what you ask for because you might just get it. And if you get it and it can't be sustained by core values such as humility, integrity and loyalty, it will not last.
What are you doing to become a prospect and who is leading the pursuit for you? Becoming a prospect is more than just wanting it to happen and hitting every now and then. As we know, there are seven parts of the swing and it takes 3,000 reps to build a habit. That's 21,000 reps.
Stance/Load
Timing
Tempo
Tracking
Approach
Contact
Extension/Finish
Here is one of my Diamond Directors Skill Build Drills, so let's get going.
Diamond Directors has been providing the blueprint of success for diamond sports athletes since 1998. Let us assess your swing in our next Hitting Combine.
Remember: Intelligence tops being smart.
For more information, visit www.diamonddirectors.com today. Also, check out our Digital Magazine.
---
C.J. Stewart has built a reputation as one of the leading professional hitting instructors in the country. He is a former professional baseball player in the Chicago Cubs organization and has also served as an area scout for the Cincinnati Reds. As founder and CEO of Diamond Directors Player Development, C.J. has more than 12 years of player development experience and has built an impressive list of clients, including some of the top young prospects in baseball today. If your desire is to change your game for the better, C.J. Stewart has a proven system of development and track record of success that can work for you.