The focus of this blog is to set the record straight with regards to the role of a coach. This blog was inspired by my deacon studies at my church, Elizabeth Baptist Church (elizabethbaptist.org), where I am learning about Situational Leadership.
Because of the training I'm receiving to become a deacon, much of what I'm learning will be reflected in future blogs. I understand that many of my readers may choose to stop reading my blogs because of the consistent references I will use about Jesus.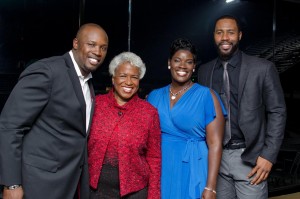 I recommend that all sports coaches read the book "The Servant Leader" by Ken Blanchard and Phil Hodges. While you won't learn new fundamentals of hitting, you will learn the fundamentals of having your heart, head, hands and habits transformed. This transformation is about being and becoming an effective situational leader to the students starving to learn.
Diamond Directors' mission is to develop significant people through diamond sports, who then can do significant things in the world.
Directive Behavior is all about telling someone what to do, how to do it and when to do it.
Supportive Behavior is helping someone as they do what they do, how they do it and when they do it.
1st base
Directing (S1) – High Directive, Low Supportive Behavior "Leader decides"
2nd base
Coaching (S2) – High Directive, High Supportive Behavior "Let's talk. We'll decide or leader decides."
3rd base
Supporting (S3) – Low Directive, High Supportive Behavior "Let's talk, D3 decides."
Home
Delegating (S4) – Low Directive, Low Supportive Behavior  "You decide."
Competence
Competency is what to do. Most coaches, parents and players are incompetent when it comes to hitting, because we don't have to know anything about hitting to be considered a "coach." We live by the mantra that hard work beats talent when talent doesn't work hard. While there is some truth to that, it is a very trite statement that assumes we know what talent is and how it is developed. There are four benefits of being competent:
Being able to identify when you are doing something wrong
Being able to make an immediate adjustment when you do something wrong
Being able to identify when you did something right
Being able to repeat the action after you do it right
Commitment
Commitment is why you're doing what you're doing. Losing commitment is much easier than gaining it. I would even say that commitment is the prerequisite and Holy Grail of competency. There are four reasons why we lack commitment. Each of them beg for the need of a situational leader:
Fear of failure – not achieving a desired goal
Shame – negative feeling associated with failing
Lack of grit – strength of character
Lack of discipline – ability to do what you need to do but don't want to do
Enthusiastic Beginners (D1) – Low Competence, High Commitment
Disillusioned Learners (D2) – Low to some Competence, Low Commitment
Capable but Cautious Performers (D3) – Moderate to High Competence, Variable Commitment
Peak Performers / Self-Reliant Achievers (D4) – High Competence, High Commitment
S1's works best for/with D1's
S2's works best for/with D2's
S3's works best for/with D3's
S4's works best for/with D4's
Before the word coach was used in sports, it defined a means of transporting people or things. A good coach that trailed a horse had to be effective or else know one would occupy it.
Based on what you now know about coaching, it is most effective where there is high direction and high support for a student that has low to some competence, and low commitment. Hitters that have high competence and high commitment cause us to delegate to them.
The bottom line is that we must know what we need to be and what we need to be doing for our hitters. We only coach for a season.
Remember: Intelligence trumps being smart.
For more information, visit www.diamonddirectors.com today. Also, check out our Digital Magazine.
BIO
C.J. Stewart has built a reputation as one of the leading professional hitting instructors in the country. He is a former professional baseball player in the Chicago Cubs organization and has also served as an area scout for the Cincinnati Reds. As founder and CEO of Diamond Directors Player Development, CJ has more than 12 years of player development experience and has built an impressive list of clients, including some of the top young prospects in baseball today. If your desire is to change your game for the better, C.J Stewart has a proven system of development and track record of success that can work for you.