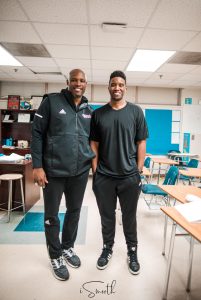 Mankind gravitates to what is comfortable. I challenge you to resist the temptation to take shortcuts to the process. I know you have heard several coaches say you need to trust the process in order to have success. The next time a coach says that to you, ask what the process is. Do not ask in an effort to shame him, ask because you want to know what it takes for you to be successful under his leadership.
A process is a series of actions or steps in order to achieve a specific goal. To develop my hitters to become collegiate and/or professional hitters, I use a four-step process:
Learn how to participate
Learn how to practice
Learn how to play
Learn how to perform
Did you know that baseball was introduced to Japan in 1872 and was a means of asserting Japanese identity?
First, learning how to participate before focusing on performance is important because the development of values, virtues, ethics and respect for the gain is what will sustain you when you the going gets tough. Japanese baseball players are not playing baseball for the Travel Baseball cap, fame, wealth and glory. They are playing as a means to assert their identity as a people.
Baseball exposed my poor character as a youth before it helped shape me. I thank God for the sport.
What is your specific short-term baseball goal?
What is your specific long-term baseball goal?
What is your process for achieving your short and long-term baseball goals?
How are your parents helping you achieve your goals?
How are your parents preventing you from achieving your goals?
Diamond Directors has been providing the blueprint of success for diamond sports athletes since 1998. Let us assess your swing in our next Hitting Combine.
Remember: Intelligence tops being smart.
For more information, visit www.diamonddirectors.com today. Also, check out our Digital Magazine.
---
C.J. Stewart has built a reputation as one of the leading professional hitting instructors in the country. He is a former professional baseball player in the Chicago Cubs organization and has also served as an area scout for the Cincinnati Reds. As founder and CEO of Diamond Directors Player Development, C.J. has more than 12 years of player development experience and has built an impressive list of clients, including some of the top young prospects in baseball today. If your desire is to change your game for the better, C.J. Stewart has a proven system of development and track record of success that can work for you.