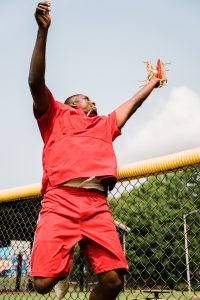 As we get a little closer to the beginning of the MLB World Series, there are two things that you should be looking for, including when players take risks and how they handle failure.
When players take risks — Champions take risks early and often, especially when the stakes are high. They can afford to do it because they have skills. Skills are things that you do well repeatedly without thought while under stress. This is not to be confused with talent, which are things you do well.
How players handle failure — Being under pressure and stress causes failure. For the players who have earned the right to perform at this point of the MLB Playoffs, they realize that failure is not final. It simply serves as a bookmark moment to motivate them and make the necessary adjustments that lead to success.
I have a few questions for you that may determine if you will ever earn the right to become a Major Leaguer:
What risks have you recently taken as a baseball player that have led to positive results? Negative results?
How would your teammates describe how you handle failure?
What's the difference between talent and skills?
Can talent be taught?
How can talent be converted to skills?
What's the difference between pressure and stress?
What should happen first in order for you to become a Major Leaguer: learning how to hit or learning how to think?
To help keep your skills sharp, we have introduced a new type of Skill Build—our Virtual Skill Build—where I can help you develop hitting skills anytime, anywhere using anything. Check it out.
Remember: Intelligence tops being smart.
For more information, visit www.diamonddirectors.com today. Also, check out our Digital Magazine.
C.J. Stewart has built a reputation as one of the leading professional hitting instructors in the country. He is a former professional baseball player in the Chicago Cubs organization and has also served as an associate scout for the Cincinnati Reds. As founder and CEO of Diamond Directors Player Development, C.J. has more than 22 years of player development experience and has built an impressive list of clients, including some of the top young prospects in baseball today. If your desire is to change your game for the better, C.J. Stewart has a proven system of development and a track record of success that can work for you.