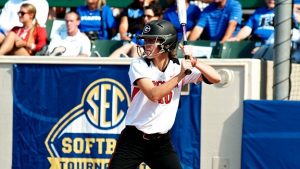 You have (or have had) dreams of playing collegiate and/or professional baseball. You dreamed about it while you were awake. You dreamed about when you were asleep. Will (did) either happen? The answer is simple. It can be determined on whether you are being tamed or trained by whomever is coaching you.
Taming is making you do less than what you instinctively do, while training is making you do more than you can do.
You can find lots of tamed animals in zoos across the world. I love lions. When I see them in person at the zoo, they are big and look powerful. They do not do much other than chill. But in their natural environment, they instinctively hunt and kill to thrive.
"Let the ball get deep."
"Let the ball travel."
These are the "go to" words that baseball coaches use from Little League to the Majors when our hitters are not performing. These phrases are trite. I used them in my early and immature days of coaching with all of my might, until I finally realized I was only saying them because I did not know what to say.
Arguably, Japanese baseball is the best in the world. It was introduced in their country in 1872. Over the years, they have consistently won several head-to-head matchups against other countries, from Little League to the professional level.
Japanese players are well-trained. They do not subscribe to the American hitting philosophy of being tamed. They hit with a high level of instinct and athleticism. For me, athleticism is the ability to think critically about how to accomplish a task even when you do not know how to do it.
How are you being tamed as a hitter by your coaches?
How are you being trained as a hitter?
What do you disagree with regards to what I have shared in this blog?
Diamond Directors has been providing the blueprint of success for diamond sports athletes since 1998. Let us assess your swing in our next Hitting Combine.
Remember: Intelligence tops being smart.
For more information, visit www.diamonddirectors.com today. Also, check out our Digital Magazine.
---
C.J. Stewart has built a reputation as one of the leading professional hitting instructors in the country. He is a former professional baseball player in the Chicago Cubs organization and has also served as an area scout for the Cincinnati Reds. As founder and CEO of Diamond Directors Player Development, C.J. has more than 12 years of player development experience and has built an impressive list of clients, including some of the top young prospects in baseball today. If your desire is to change your game for the better, C.J. Stewart has a proven system of development and track record of success that can work for you.