There is excitement in the air as the season approaches. Training intensifies and coaches put you through Skills Drills to be ready to compete. Just as there are physical skills drills to get you ready for season, there also are Mental Skills Drills that can help prepare you for a successful season.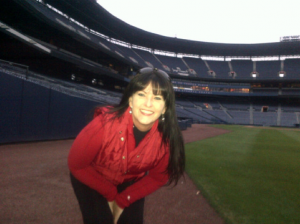 Olympic athletes train rigorously for four years to develop in their sport and prepare for the international stage. In addition to their physical training, they work with people trained in sport psychology to gain the mental edge. In interviews after athletes win medals, they often talk about the mental aspects of their training and performance that made their physical feats possible.
Here are few Mental Skills Drills you can incorporate along with your physical training to build performance this season:
Know your motivators
Season after season, routines are established. Athletes love routine, yet those routines can have a dark underbelly for some making the athlete lose touch with their passion and fun. Passion and fun are key factors in sport and are the drivers of development. They also give you the ability to endure hours of rigorous training, practice and sustain motivation. Without passion, fun and motivation athletes can feel a like a hamster on a wheel that goes nowhere. It is possible to maintain a balance of the routines you love while keeping your motivators in front of you to drive continuous career development.
Tip – Write down what you love about your sport. Keep the list in front of you and always work to honor those elements in your practice, competition and career to maintain the best balance. Write these motivators in places you will see them as you practice and compete so they will continuously feed your motivation and drive your development.
Set performance goals
If you haven't planned out your goals for the season, it's time to take that important step. Goals guide efficient development and effort. Without goals you can be aimless or needlessly struggle. Goals drive development. Write out your goals for the season, and then be specific about mapping out how you will get there. If you watch an Olympic skier going through a slalom course, their eyes always are on the next gate mapping out the most efficient path. If they keep their eyes on the gate they're going through, they go off course.
Tip – To stay on course with development, use this method to focus on and achieve mini goals while keeping your eyes forward on the goal for the season. Have big goals you want to achieve for the season, and then map out the steps you must take to get to those goals. Be specific. Scoring in baseball is a good analogy to goal setting. Your goal is to score a point. Specifically, in order to score a point you have to step on 1st, 2nd and 3rd base, and then run across home plate to score. Along with your motivators, keep your goals visible.
Embrace setbacks
No one wants setbacks, yet every athlete encounters them sooner or later, especially when working toward a big goal, setbacks are common. The disappointment and frustration you feel during a setback can be extreme. Setbacks are a part of sport, and usually temporary. But when working toward a goal, setbacks can trigger a performance plateau, derail development within a season or be the beginning of a performance slump. The reason for this is, often with the physical part of a setback, there also is an emotional component that can make the issue seem worse, or keep you going in circles for a period of time. Worst-case scenario, a setback can become a total roadblock that heightens frustration and leads to anxiety and extreme pressure to perform. With that troublesome twosome, severe performance setbacks are likely, and there is not much fun in the day-to-day. Setbacks can even trigger a series of events that prematurely end careers. The good news is setbacks offer an opportunity to grow if the teams and athletes can shift their perspective and see it that way.
Tip – A setback often is a signal that work is needed. During setbacks it's easy to internalize frustrations and blame other factors or other people. But for those who can work through the frustrations, there are incredible nuggets of information and growth opportunities to be mined. Those nuggets are your keys to next level development. Once you discover the nuggets, you must do the work to move toward performance restoration as fast as possible, and then work toward performance improvement. Pros who have long careers understand setbacks are a part of sport, and can see the positive in them – and they plan for them so they aren't completely thrown off. If you feel like you're experiencing a setback, be patient, look for the nuggets that will help you improve and consider getting help to speed the work.
This article is just the Mental Skills Drills tip of the iceberg. Consider taking a preventative approach and working with someone trained in sport psychology to help you identify your motivators, set good goals to drive development and even eliminate some of the setbacks athletes experience in sport.
By Barbara Greene
BIO – Barbara Greene is a sport performance consultant with Pure Performance Inc. She can be reached at 404-729-6326 or via email at BarbaraAGreene@aol.com. Follow her on twitter@BGreene1