For some young players, summer means lots of baseball games with very little practice. From my perspective, summer games are practice until you are playing baseball for a salary.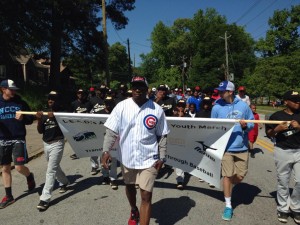 My local and national Diamond Directors clients understand that training in the summer should be specific, simple, sequential and short. These four Ss can lead to lots of success in the summer. One of the benefits of being a Diamond Directors client means that summer is the time to reap the harvest of seeds sown all the way back in the fall. Remember our creed:
Fall – August through October: Assessment
Winter – November through January: Building Habits and Strength
Spring – February through April: Convert Habits to Skills
Summer – May through July: Maintain Skills
This is why I offer our Diamond Directors Skill Build Classes exclusively in the summer.
Each week, a Diamond Directors Skill is taught in a one hour class. My hitters rotate through 4-8 developmental stations, which sequentially build a skill they must use in their baseball games.
Sample Schedule
Week 1 – Being on time to track pitches
Week 2 – Maintaining good tempo on fastballs and off-speed pitches
Week 3 – Maintaining a short approach on inside pitches
Week 4 – Driving outside pitches
It takes 3,000 reps to build a habit. It takes another 3,000 reps to convert a habit to a skill. It also takes 3,000 reps to maintain a skill.
If you're looking for some good baseball training programs, make sure your the training is simple, specific, sequential and short. Check out what the Chicago Cubs Dexter Fowler does.
You can now experience my Diamond Directors Skill Build Class online, which is powered by Dartfish TV.
Ask me how at askcj@diamonddirectors.com. You now have access to an expert swing coach anytime and anywhere.
Tip of the Week Drill: Wall Drill Knob 
We are in our third week of training in the Diamond Directors Skill Build Classes for the summer at D-BAT Atlanta. If you want to come onsite to join us, click here to get started with an assessment.
Remember: Good hitters don't work hard; they work smart.
For more information, visit www.diamonddirectors.com today. Also, please check out our eMagazine.
BIO
C.J. Stewart has built a reputation as one of the leading professional hitting instructors in the country. He is a former professional baseball player in the Chicago Cubs organization and has also served as an area scout for the Cincinnati Reds. As founder and CEO of Diamond Directors Player Development, CJ has more than 12 years of player development experience and has built an impressive list of clients, including some of the top young prospects in baseball today. If your desire is to change your game for the better, C.J Stewart has a proven system of development and track record of success that can work for you.
TAGS:
amateur players, at-bats, baseball, baseball hitting, baseball methodology, baseball stances, baseball training, batting stances, chicago cubs, colorado rockies, diamond directors, east cobb baseball, high school baseball, hitting instruction, hitting tempo, hitting tips, MLB, NCAA baseball, off-season training, pittsburgh pirates, professional baseball players, softball, softball hitting, switch hitting, Atlanta braves, Baltimore Orioles, Boston Red Sox, Chicago White Sox, Cleveland Indians, Detroit Tigers,
Kansas City Royals, Los Angeles Angels, Minnesota Twins, New York Yankees,
Oakland Athletics, Seattle Mariners, Tampa Bay Rays, Texas Rangers, Toronto Blue Jays, Arizona Diamondbacks, Chicago Cubs, Cincinnati Reds, Colorado Rockies,
Houston Astros, Los Angeles Dodgers, Miami Marlins, Milwaukee Brewers, New York Mets, Philadelphia Phillies, San Diego Padres, San Francisco Giants, St. Louis Cardinals,
Washington Nationals,