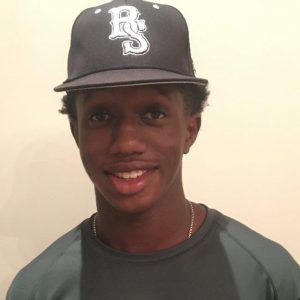 In my last blog, I shared research showing how passion comes from suffering. If you can find out what you're suffering from, you will find your passion. Passion is the fuel that motivates you to get things done.
For most people, it's easy to avoid conversations with others about their sufferings. But how about when we avoid conversations about suffering with ourselves? That isn't good.
I asked one of my Diamond Directors clients, Khary Lewis, some personal questions with respect to his passion and habits. Khary is a junior centerfielder at Hillgrove High School in Cobb County, Ga.
Here's a snapshot of our conversation: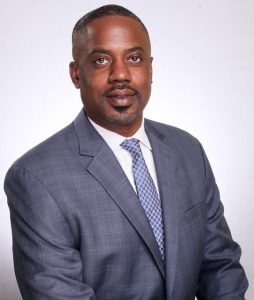 What are you suffering from as a young baseball player?
As a young baseball player, one of the things I suffer from is dealing with the pressure to secure a baseball scholarship – as soon as possible. Seeing other players receive scholarship commitments increases the overall pressure for me to obtain one as well. Consistently having the perfect swing without any mistakes or screw ups during games is another area I suffer from.
How about your parents when it comes to supporting you?
My parents support me undoubtedly through the successes and failures. Their support is the same regardless if it is baseball, life or school.
What have they suffered from that inspires them to support you as a baseball player?
My dad once played baseball and football, but he never received a college scholarship to play. He had the opportunity to play football at Georgia Southern University, but he felt he didn't put in the work and effort to actually be successful at it or to reach his highest potential. He also has told me he believed if he worked harder in high school and college that he could have reached his full potential in the sport. My parents also tell me that you only get one shot at this process and that I should do my best and work hard.
What has your favorite coach suffered from that inspires him to support you as a baseball player?
My favorite coach, Mike Hurst, suffered from throat cancer twice. Although he suffered, he still wants to see all his players who are willing to work hard reach the college level. He pushes us to work hard to achieve our goals and dream of playing college baseball at the highest level possible for our level of talent. Coach Hurst does everything in his power to encourage and give me an opportunity to succeed.
What is your purpose for playing baseball?
I play because I love the game and everything about it. I love the atmosphere and the fierce competition it breeds. Playing the game provides me the opportunity to do my best, master the game and become great with hard work and determination.
Is your desire to succeed as a baseball player stronger than complaining when you're failing?
My desire for succeeding in baseball is much greater than complaining. When I fail in baseball, it's just a sign that I have to make an adjustment in order to be successful. One thing that separates baseball from other sports is failure. It's a separating factor, because in baseball you can fail more then you can succed and still be considered very succesful.
What good habits do you have as a baseball player that also helps you as a person?
One good habit is being punctious to all practices, games and events. I believe this habit is a trait that can absolutely relate to other areas in my life. My competitive nature on the field of play and refusing to back down from any baseball challenge can also be a positive when faced with real world problems or challenges.
Remember: Intelligence trumps being smart.
For more information, visit www.diamonddirectors.com today. Also, check out our Digital Magazine.
BIO
C.J. Stewart has built a reputation as one of the leading professional hitting instructors in the country. He is a former professional baseball player in the Chicago Cubs organization and has also served as an area scout for the Cincinnati Reds. As founder and CEO of Diamond Directors Player Development, CJ has more than 12 years of player development experience and has built an impressive list of clients, including some of the top young prospects in baseball today. If your desire is to change your game for the better, C.J. Stewart has a proven system of development and track record of success that can work for you.