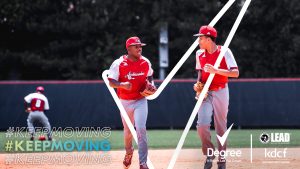 Maturation matters if you want to be successful on and off the baseball field. Being mature means being fully developed in body and mind. I'm 44 years old and I have a lot of maturing to do with my mind.
The maturation process for anything is hard, especially baseball, because we're constantly fighting against doing the wrong thing.
November through January is the time my hitters commit and discipline themselves to build habits and strength. Commitment is making and keeping a promise to yourself, for yourself. Discipline is doing the things that must be done—even when you don't want to do them.
As you prepare for the upcoming baseball season, there are so many swings that must be taken this winter. What are you doing for your mind? I believe that 90% of hitting is mental. The remaining 10% is physical.
To become more mature, start by creating a list of the Top 3 things you don't like to do, and then commit and discipline yourself to doing them.
Author and financial thought leader Robert Kiyosaki said, "Confidence comes from discipline and training." I don't like to make my bed in the morning, reading books, or jogging. All three can be frustrating for me to do, but I receive more gratification when I get them done. I commit and discipline myself to do them because they must be done.
As my commitment and discipline muscles increase, maturation shows up positively in other areas of my life. The benefits are great.
To help keep your skills sharp, we have introduced a new type of Skill Build—our Virtual Skill Build, where I can help you develop hitting skills anytime, anywhere using anything. Check it out.
Remember: Intelligence tops being smart.
For more information, visit www.diamonddirectors.com today. Also, check out our Digital Magazine.
---
C.J. Stewart has built a reputation as one of the leading professional hitting instructors in the country. He is a former professional baseball player in the Chicago Cubs organization and has also served as an associate scout for the Cincinnati Reds. As founder and CEO of Diamond Directors Player Development, C.J. has more than 22 years of player development experience and has built an impressive list of clients, including some of the top young prospects in baseball today. If your desire is to change your game for the better, C.J. Stewart has a proven system of development and a track record of success that can work for you.