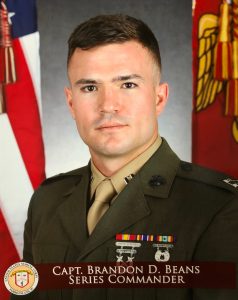 It is March and February through April is the time that my hitters focus on converting their habits to skills. May through July is the time to maintain. Maintaining is like an airplane being on cruise control. In order to cruise, you must get the plan off the ground and keep climbing.
Here are three things you need to do in March to maintain your flow in May:
Do stuff that's tough
Listen, don't hear
Name, don't blame
No. 1 — Do stuff that's tough
Talent is what you do well. Habits are what you do well repeatedly without thought. Skills is what you do well repeatedly without thought while under stress.
Kobe Bryant was able to sink game winning shots because he developed so much myelin. In his book, "The Talent Code," Daniel Coyle makes three distinct claims:
Myelination is instrumental in learning
Skill is built by methodically breaking down actions into component parts and perfecting them
These two facts have anything to do with each other.
Basically, doing stuff that is tough helps you develop skills.
No. 2 — Listen, don't hear
Is listening and hearing the same? I do not think so. Listening allows you to seek understanding, which can turn into action. When I am trying to be right because I think someone is trying to prove that I am wrong, I shut down and do not listen. I do this too often and continue to work at it because when I shut up, stop fighting and listen, I learn. When I learn, there is so much I become empowered to do.
No. 3 — Name, don't blame
The blame game is for losers. I have often placed blame on others when things are not going my way when I am doing something that is tough and I am seeking a shortcut.
"There are no shortcuts to true excellence." — Angela Duckworth
Rather than blaming, name the problem that you are having so you can be helped. Needing help when you are weak allows someone that is strong to partner with you. That is a lot better than you forcing your teammates to become your enemies.
What type of stats do you want to have in May?
What do you need to start/stop doing today in order to have a great May?
How is your coach helping you develop myelin?
Have you ever won the blame game? Explain.
Here's a Diamond Directors Skill Build that I recommend that you execute for 3,000 reps over the next 30 days.
Diamond Directors has been providing the blueprint of success for diamond sports athletes since 1998. Let us assess your swing in our next Hitting Combine.
Remember: Intelligence tops being smart.
For more information, visit www.diamonddirectors.com today. Also, check out our Digital Magazine.
---
C.J. Stewart has built a reputation as one of the leading professional hitting instructors in the country. He is a former professional baseball player in the Chicago Cubs organization and has also served as an area scout for the Cincinnati Reds. As founder and CEO of Diamond Directors Player Development, C.J. has more than 12 years of player development experience and has built an impressive list of clients, including some of the top young prospects in baseball today. If your desire is to change your game for the better, C.J. Stewart has a proven system of development and track record of success that can work for you.